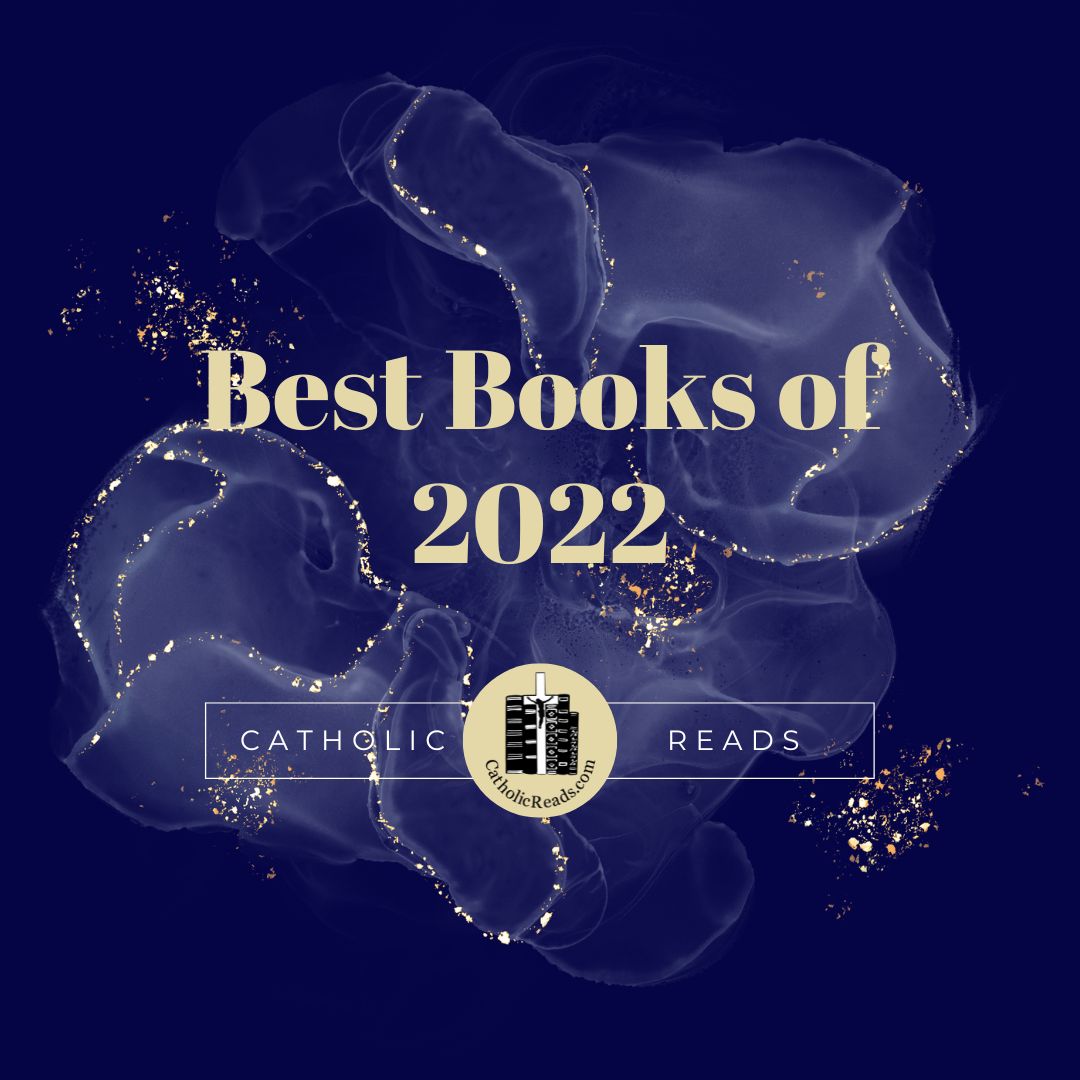 [/et_pb_column]
[/et_pb_column]
[/et_pb_column]
Every year our staff picks out our favorite books that we've read that year.
We don't rank them and categorize them only by genre, because, like with all art, this is list is purely subjective and your personal tastes and spiritual needs should be foremost when discerning new stories to inspire you.
But if you're not sure where to begin this list (or our previous years' list) is a great place to start.
Check out our previous awards lists
Best Series of Note — NEW Category

(For when we loved all the books and found ourselves arguing over which one was better because none of them were bad. This is a special category that will reappear as often as we find ourselves at a similar standstill.)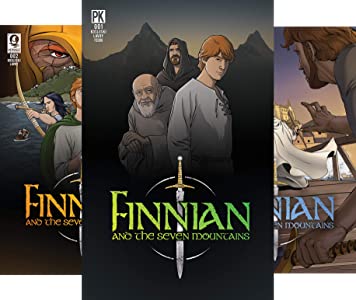 What if legends were true? What if myths weren't just nice bedtime stories?
Embark on an epic fantasy adventure where myths come alive, heroes are born, and good struggles against evil.
Seeking to avenge the death of his parents at the hands of Viking marauders, a young man named Finnian leaves his monastic school in Ireland to find a legendary sword rumored to have the extraordinary power to defeat evil.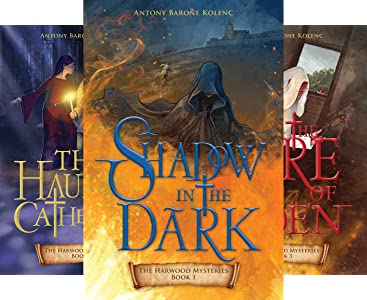 2020 Moonbeam Children's Book Awards, Gold Medal: Young Adult Fiction – Mystery2021 Illumination Book Awards, Gold Medal: Juvenile/Young Adult Fiction2021 International Book Awards, 1st Place: Religious Fiction2021 Independent Publisher Book Awards, Bronze Medal: Religious Fiction2021 Catholic Media Association Book Awards, 3rd Place: Escapism2021 ACP Excellence in Publishing Awards, 3rd Place: Young Readers An attack by bandits in the middle of the night leaves a young boy with no memory of who he is or where he is from. Nursed back to health by the devoted monks in a Benedictine abbey, he takes the name Alexander, or Xan for short. Aided by the kindly Brother Andrew, Xan commits himself to finding out who he really is.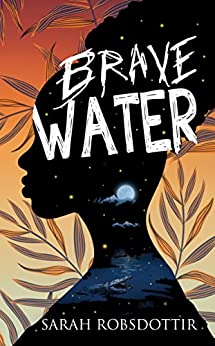 Girls are disappearing on their way to the spring…
Will fear stop Talitha, the sole water gatherer for her hut, from searching for her friend—even if it means scaling the walls of the mine owners' compound, where locals are shot on sight?
And will terror block Moses' path—or can this teenage hunter battle an underground human trafficking ring with ties to the cities on the other side of Great Mountain?
Join Talitha and Moses on their journey, one marked with violent drug lords, crippling jealousy, blinding anger, but also…tremendous beauty. And, the flutters of first love.
Meet other villagers and colorful characters along the way, all of whom are grappling with dire loss after a recent mine explosion. Become acquainted with multiple generations of a missionary family who sacrificed all, moving out to the African bush to fulfill a driving passion—one that most would call a crazy dream. Listen, as ageless questions are carried in on the hot winds of the Great Red Valley: Do you know what it means to truly be brave? And, what if you had to risk your life for a simple cup of water?
Dive into Brave Water and decide!
Suitable for ages: 13 – Adult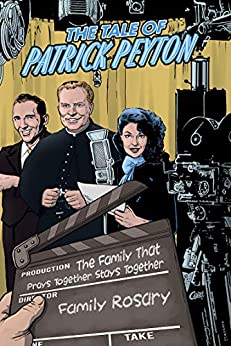 The Tale of Patrick Peyton vividly brings to life the
American Apostle of the Family Rosary
, Venerable Patrick Peyton. Born to a humble family in Ireland, the energetic young boy would embark on an adventure beyond his wildest dreams. His journey would take him to the United States where he would find his true calling as a priest of the Congregation of Holy Cross and promoter of family prayer.
Father Peyton was ambitious in his mission and contacted popular Hollywood actors and actresses, such as Bing Crosby and Loretta Young, to help him convince families everywhere, "The family that prays together stays together."
Using television, radio and film, Father Peyton was a modern-day missionary who went on to encourage devotion to the Blessed Mother and inspire families to pray together. His inspiring life story is now made accessible for the first time in a comic book format.
*Also Available in Spanish*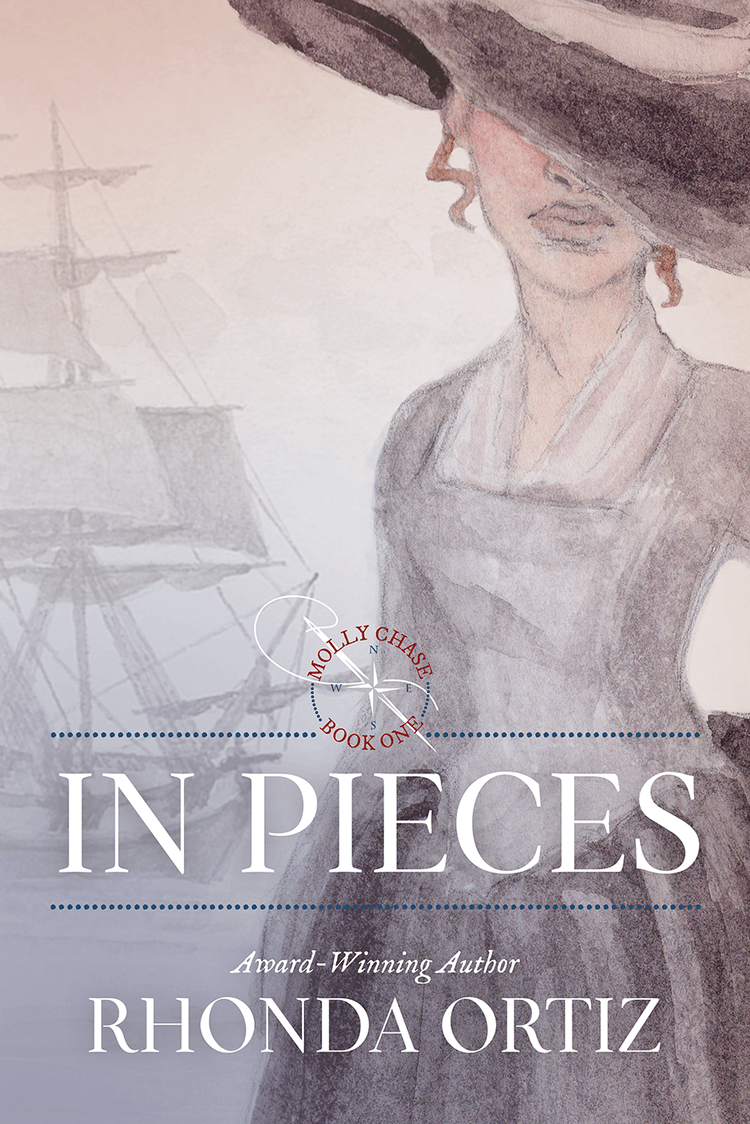 Certain things ruin a girl's reputation, and madness is one.
Boston, 1793—Beautiful and artistic, the only daughter of a prominent merchant, Molly Chase cannot help but attract the notice of Federalist Boston—especially its men. But she carries a painful secret: her father committed suicide and she found his body. Now nightmares plague her day and night, addling her mind and rendering her senseless. Molly needs a home, a nurse, and time to grieve and to find new purpose in life. But when she moves in with her friends the Robbs, spiteful society gossips assume the worst. And when an imprudent decision leads to public scandal, Molly is tempted to take the easy way out: a marriage of convenience.
Merchant sailor Josiah Robb is as familiar to Molly as a brother—as dear and as exasperating. Yet she is no sister to him. He hopes to marry her before anyone else does, but sailing the high seas leaves no time for convincing Molly that he is more than her teasing childhood friend. Josiah wants a new job and a fresh start, and when he agrees to carry a confidential letter to President Washington, his life is forever changed.
In the wake of tragedy, these longtime friends discover a new intimacy. But slander, confusion, absence, and a wealthy, conniving bully stand between them. And with French spies on the loose, they not only have to rescue their reputations—they have to protect their lives.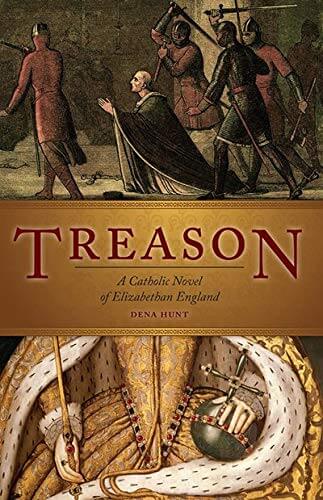 As Stephen Long steps ashore in England one gray dawn in May 1581, he wonders how many more Catholics will have to die to make Queen Elizabeth feel secure. Involuntarily, he trembles at the thought that soon he may be numbered among them.
For in the days ahead, each time Stephen hears confession or celebrates Mass, he commits yet another act of high treason against the British Crown, for which Queen Elizabeth's swift penalty is gruesome torture and painful death. As Stephen hastens to find shelter away from that open beach, he struggles not only with fear but with doubt, as well: "Is my mission foolish? Am I nothing more than fresh meat for the queen's butchers?"
In the light of that same gray dawn, just a few miles north, a heartbroken Caroline Wingate lies awake in her unhappy marriage bed, wrestling with thoughts of a different—perhaps crueler—martyrdom.
Although from her earliest years Caroline has known herself to be called to cloistered contemplative life as a nun, some years ago she was forced by her father into a politically "safe" marriage with an upright Protestant, from whom she must hide her Catholicism—and her true vocation—lest she, too, be executed for her faith.
Hanging by the neck is swift martyrdom, but Caroline's doubts and guilt have pained her daily for years now. An exile in her own soul, in her lonely desolation she confesses, "I don't love my husband as I should. For safety's sake, I cannot give myself wholly to him and must deceive him daily. Nor can I give myself to the One I truly love."
In a few days, circumstances will force Caroline and the young priest together. With death hastening toward both of them, the beautiful fates of these two faithful Catholics confirm what we today too often forget: our faith is the most powerful force in the world—more powerful than politics, wars, or empires. More powerful even than the hard, cold will of Queen Elizabeth.
In this gripping, heartrending tale, Caroline and Stephen show us that it's not power that writes the true history of the world; it's faith: faith and the love that faith alone can awaken and sustain.
"Treason is one of the most powerful historical novels I've ever read. It brings to vivid and shocking life the age in which Shakespeare lived and in which the English martyrs died."
Joseph Pearce
Writer-in-Residence, Thomas More College of Liberal Arts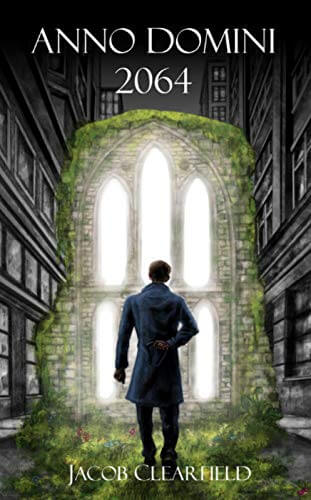 As a Party member in the Golden Republic, Mark has everything a man could want. He has money, prestige, a beautiful girlfriend, and his youth. Somehow, things don't seem right. A chance meeting begins to unravel Mark's world. Will the Truth really be worth knowing?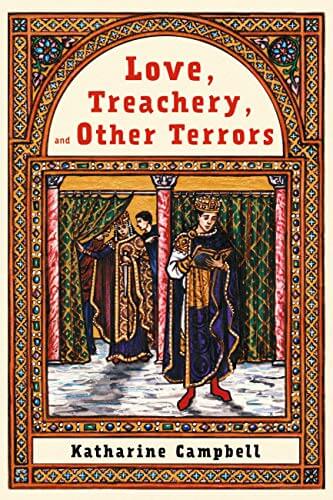 Fairies have one job. They are tasked with helping people learn and practice virtue. I am sure you've heard stories of fairies taking the form of beggars, blessing those who help them, and cursing those who don't.
However, not all fairies are good. Instead of helping people practice virtue, some encourage vice. These are the types of fairies you generally want to avoid. Nothing would delight them more than seeing you destroy someone you love.
Unfortunately, for the young King Alexander, his sister falls victim to a pair of such fairies who convince her to launch a coup. Alexander has no choice but to flee to a barbarian kingdom and try to build himself a new life among the uncouth locals.
Even if happiness were possible in such a place, could he live with himself if he left his people at the mercy of such evil beings? And even if he wanted to help his people, how could he possibly match the fairies' power?
This quirky coming of age story is about responsibility, courage, and self sacrifice.
Support Catholic Authors & Find New Favorites
Get Weekly Deals on Catholics books and ebooks 50% off to Free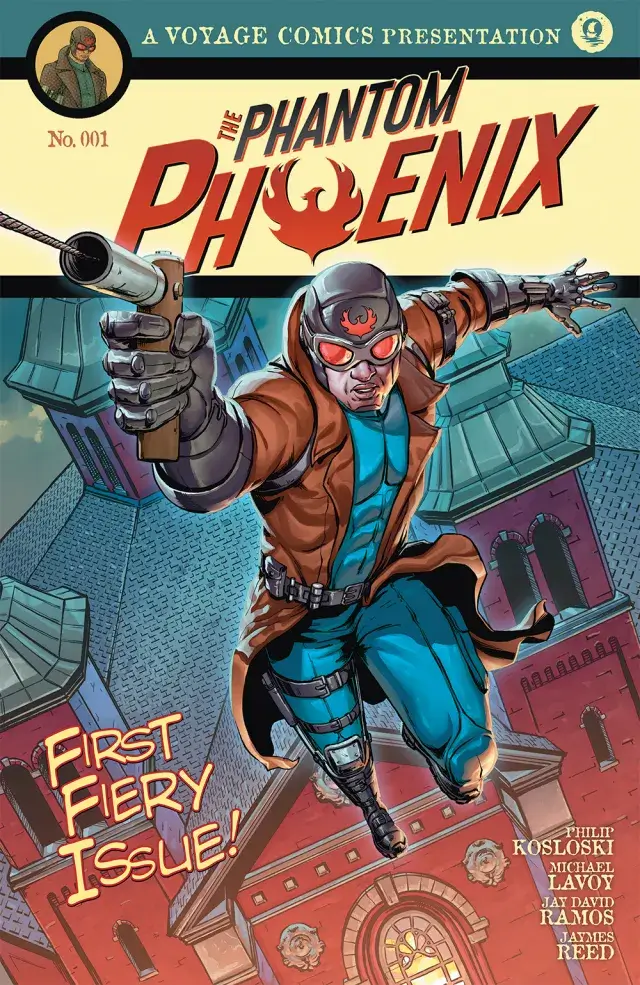 Set in Chicago during the 1920s, Martin struggles to find his place in the world. He suffered a debilitating leg injury as a fighter pilot in World War I and is rejected by society. Without the support of family or the ability to work, Martin is a homeless veteran roaming the streets of Chicago, living off of scraps of food he finds.
That is, until he rises from the ashes.
Through a series of unlikely events, Martin discovers that his knowledge of the streets can actually help the country he fought to defend. Working in the shadows as if he was a "phantom," he encounters criminals and crime scenes, giving the police the hints and clues they need to clean-up the streets of Chicago.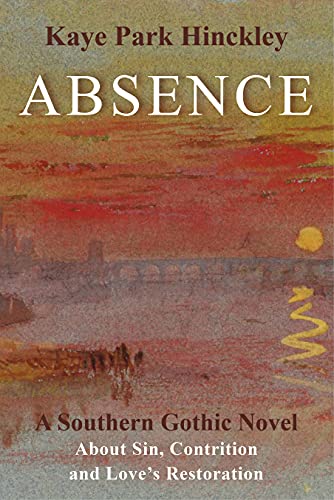 ABSENCE is a mystery, in the deepest sense of the word, about marriage, about fathers and sons, mothers and daughters, and brothers and sisters; all backed into corners and at odds with each other as they struggle with their human nature, and their dependence upon the Nature of Earth. JAMES GREENE, a seasoned peanut farmer, deals with two distinct natures: the Nature of Earth, and his own nature as a man. Coping with either one necessitates choices, some not always virtuous. When a flood, and then a drought, threaten to destroy his farm, James revisits a less than virtuous choice he made in the 1970's when his beloved wife, Katy, produces a still-born daughter. Absence hinges on the decision James makes to keep Katy from grief, and its treacherous repercussions.James's family has farmed near the Chattahoochee River for three generations. He is a Vietnam veteran seen by his artist wife, Katy, as strong as steel. His son, William, sees his father as an upright man, almost a king; but James sees himself as a man who will stoop as low as he has to, to get what he wants. And he does just that, while his life as a farmer, and as a man, falls apart.ABSENCE is Hinckley's eighth novel, along with one short story collection. ABSENCE is a William Faulkner/ William Wisdom Competition Finalist, as are several of Hinckley's other novels. Other Awards include: 2018 Independent Press Award Winner, "The Wind that Shakes the Corn: Memoirs of a Scots Irish Woman, 2019 Independent Press Award Winner, "The Ghosts of Faithful" 2019 NYC Big Book Award, "The Ghosts of Faithful," American Fiction Award Finalist, "The Ghosts of Faithful."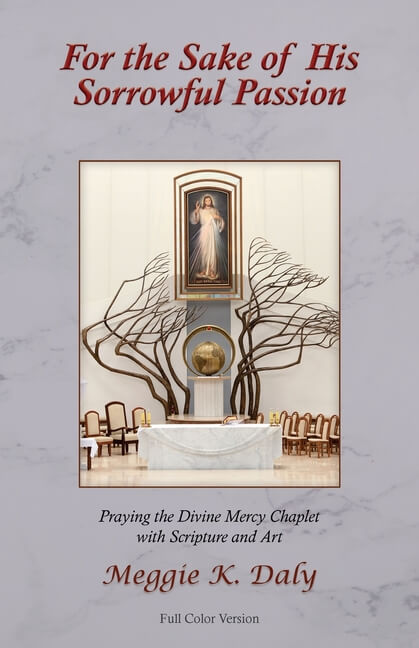 Honored as a finalist in the "Religion: Christianity" category for the 2021 International Book Awards
In her second book, "For the Sake of His Sorrowful Passion: Praying the Divine Mercy Chaplet with Scripture and Art," Meggie K. Daly takes the reader on a one-of-a-kind personal, historical, and prayerful journey. The book is an excellent meditational resource for praying the Divine Mercy Chaplet, but so much more.
The author reveals the impact of Divine Mercy in her own life and how the Divine Mercy Chaplet brought her home to the Catholic Church. She explains why meditating on Christ's passion is such a powerful tool for our prayer life and why it's so pleasing to God the Father, which motivates the reader to pray the Divine Mercy Chaplet.
Through a detailed biography of St. Faustina, the reader comes to know the saint as a dear friend. This background information transforms the paragraphs of the Diary of St. Faustina into a more intimate personal and spiritual encounter. Daly unwraps all five Divine Mercy devotions and Christ's associated promises as found in the Diary.
Thirty decades of bead-by-bead meditations replete with beautiful artwork, Scripture, and original text focus the reader vividly on the passion and death of Christ while praying the Divine Mercy Chaplet. In her signature style, Daly combines Scripture and art masterpieces with multiple points of entry into Christ's passion. Jesus asked St. Faustina to pray the Stations of the Cross frequently. In response to this invitation, Daly shares her own meditations, coupled with gorgeous imagery for the Stations of the Cross, again with multiple entry points. Additionally, the author shares how she weaves the Divine Mercy Chaplet into her Rosary on days when she meditates on the Sorrowful Mysteries of the Rosary.
Whether new to the Divine Mercy devotions or a committed devotee, who prays the Chaplet of Divine Mercy daily, this book will deepen your prayer life and add new options for meditation. This book is available in Color paperback, B&W paperback, and Kindle. To find the Color version, search using the ISBN "9781735238807" or "For the Sake of His Sorrowful Passion: Praying the Divine Mercy Chaplet with Scripture and Art (Color Version)"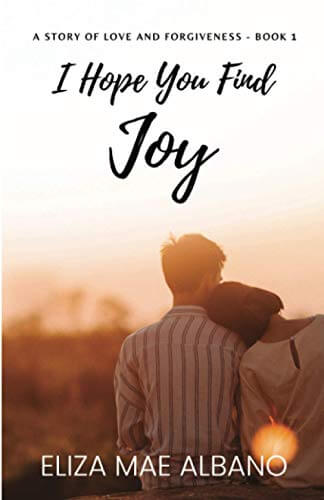 Emma swore to never forgive Christopher, but God had other plans.Emma is on the verge of accepting Martin's marriage proposal, and a promotion at Gilles Marketing firm, until an unplanned stopover in Montreal forces her to face the man who broke her heart. Fifteen years ago, Emma fell in love with Christopher, but soon learned that Mr. Darcy and Rochester only exist in high school English classes. Her "soulmate" almost conned her into sleeping with him… just to win a bet. Instead of confronting him in private, she humiliated him in public — an experience that upset her relationship with God, family, and friends.Crossing paths with this man from her past, Emma is pressured to accept a fundraising position working with Christopher. Now, he wants to make their past — public knowledge.Their working relationship brings Emma to a new level of stress and anxiety as Christopher's contrite and compassionate spirit inspires her to reevaluate the life she has built for herself and remember the girl who used to believe in love.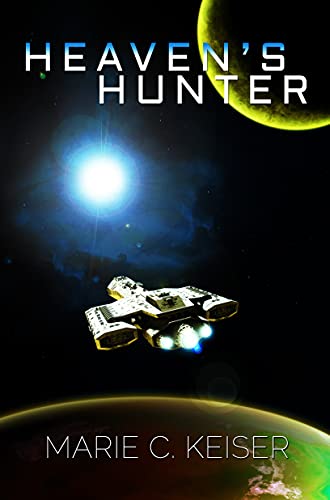 Randall Yung, born into one of the galaxy's elite families, could have had anything he wanted, but he decided to become a detective for the Galactic Fleet. And he's good at his job–so good at it that he's getting bored.
Everything suddenly changes when Randall is assigned to track down the perpetrator of a daring attack on a Fleet warship. This case is dangerously personal.
The closer he comes to his target the more he finds himself trapped by old grudges, an outlawed organization, and a war his grandparents fought. Can he escape from his enemies without betraying everything he cares about?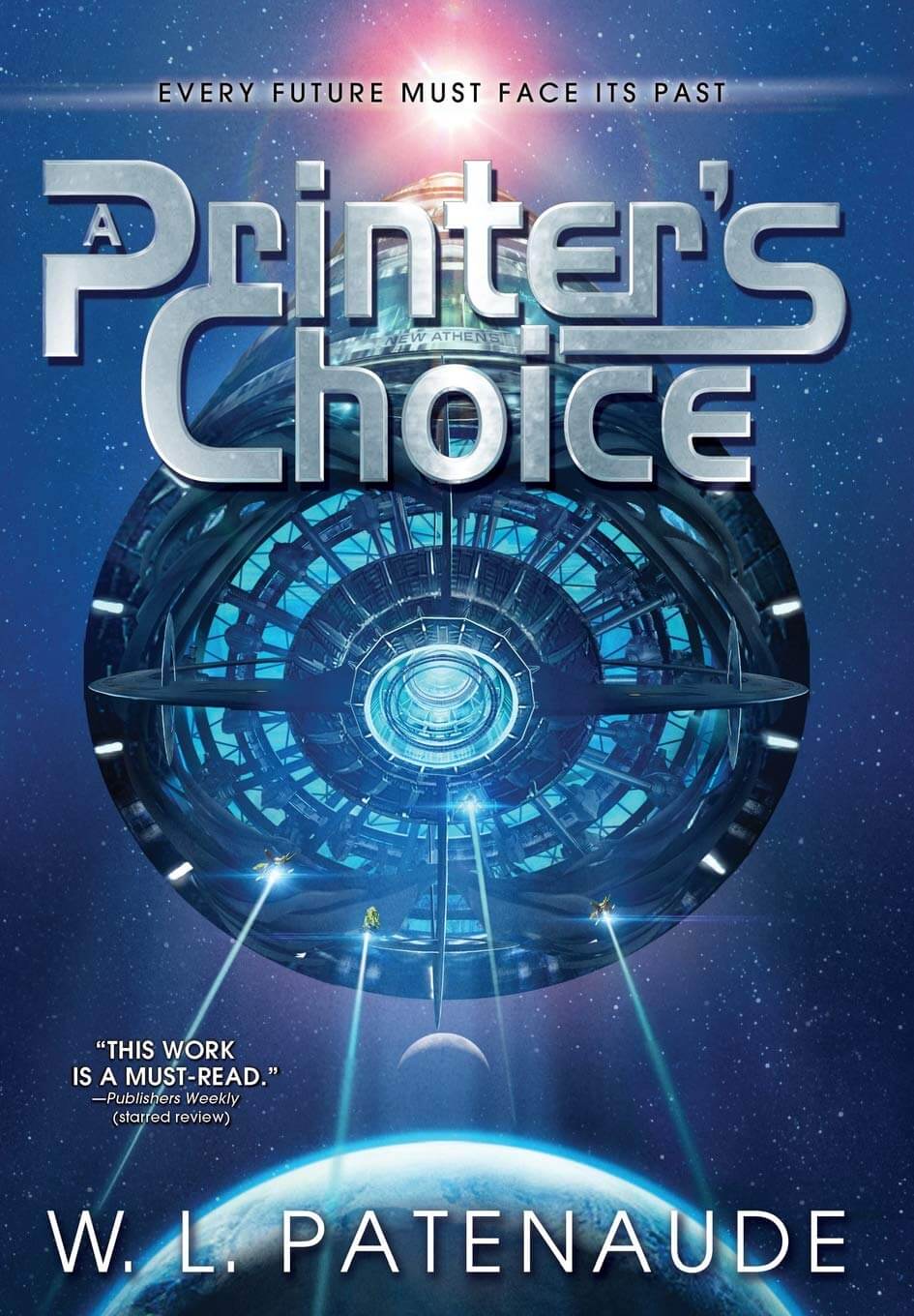 In January 2088, life in outer space is rocked with news of its first homicide. The dead man—a young Dominican Priest—had secretly made his way "upside" and lived as a common laborer. His intentions are a mystery and the killer's identity and motive are questions that the best investigators of the new world cannot answer.With public order threatened, the reputation of the ruling engineers at stake, and criminal elements seizing the opportunity to gain control, authorities seek help from Earth—itself recovering from decades of war and environmental crises. With assistance from the Vatican, they recruit Father John Francis McClellan, a parish priest from Boston and a retired US Marine Corps expert in "high-defs"—the artificially intelligent three-dimensional printers that built the new world. A Printer's Choice tells a story of faith, the future, and the power of free will. It explores questions about sentience, choice, and the necessity of choosing well. Set in locations on Earth and in the orbits, the story takes place in a future extrapolated from today's geopolitical and ecological turmoil. In this epic debut novel, author W. L. Patenaude illuminates not just the struggles of our world, but also the promises and implications of building a better one, one choice at a time.
Join Here for FREE to Never Miss a Deal
Find new favorites & Support Catholic Authors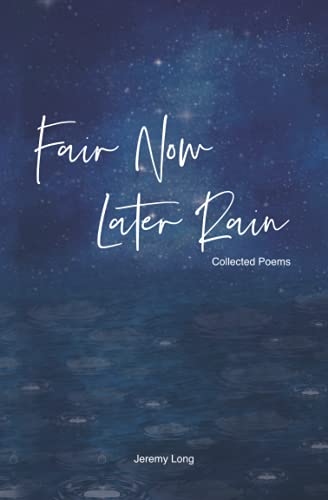 "A poignant poetry collection that explores loss and rebirth, grief and hope, and lessons learned from the natural world. Poet Jeremy Long channels the spirit of Long Island Sound and the depths of the human soul in the poetry collection, Fair Now Later Rain" -IndieReader
A contemporary poetry book formed within the perennial tradition and the classics, Fair Now Later Rain combines melodious language with sophisticated thought.
Written within a personal, spiritual, and philosophical framework,

Fair Now Later Rain

collects poems about life, love, and happiness, poems about loss, God, being, existence, absence, and more.

Accompanying the reflective and contemplative poetry about sorrow and death, life and love, are short poems that are witty provocations, clever rhymes, and joyful turns of phrase.

Fair Now Later Rain is

modern melodic poetry with an intellectual and lyrical poetic form.

"Fair Now Later Rain gathers poems about sorrow and opportunity, reflecting struggles with life and perspective to offer succinct free verse insights that are especially powerful metaphors for life and emotional reaction." –Midwest Book Review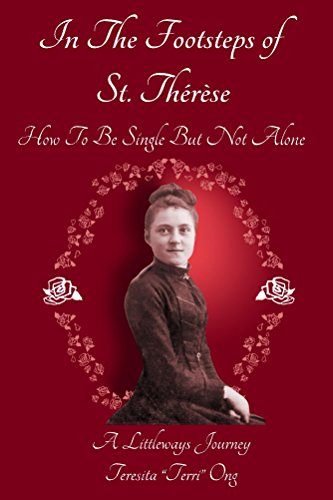 This book is about the "little way" of St. Thérèse, whose footsteps are presented as an answer to how one can find happiness in the single state of life. It is a light conversational illustration of a contemporary journey, discerning a vocation and realizing through "the language of prayer" that one can be "a bridesmaid never a bride," and "live happily ever after."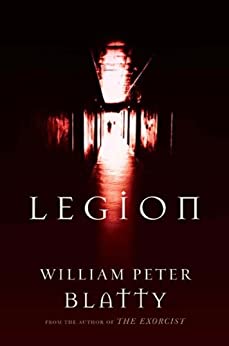 A young boy is found horribly murdered in a mock crucifixion. Is the murderer the elderly woman who witnessed the crime? A neurologist who can no longer bear the pain life inflicts on its victims? A psychiatrist with a macabre sense of humor and a guilty secret? A mysterious mental patient, locked in silent isolation?
Lieutenant Kinderman follows a bewildering trail that links all these people, confronting a new enigma at every turn even as more murders surface. Why does each victim suffer the same dreadful mutilations? Why are two of the victims priests? Is there a connection between these crimes and another series of murders that took place twelve years ago—and supposedly ended with the death of the killer?