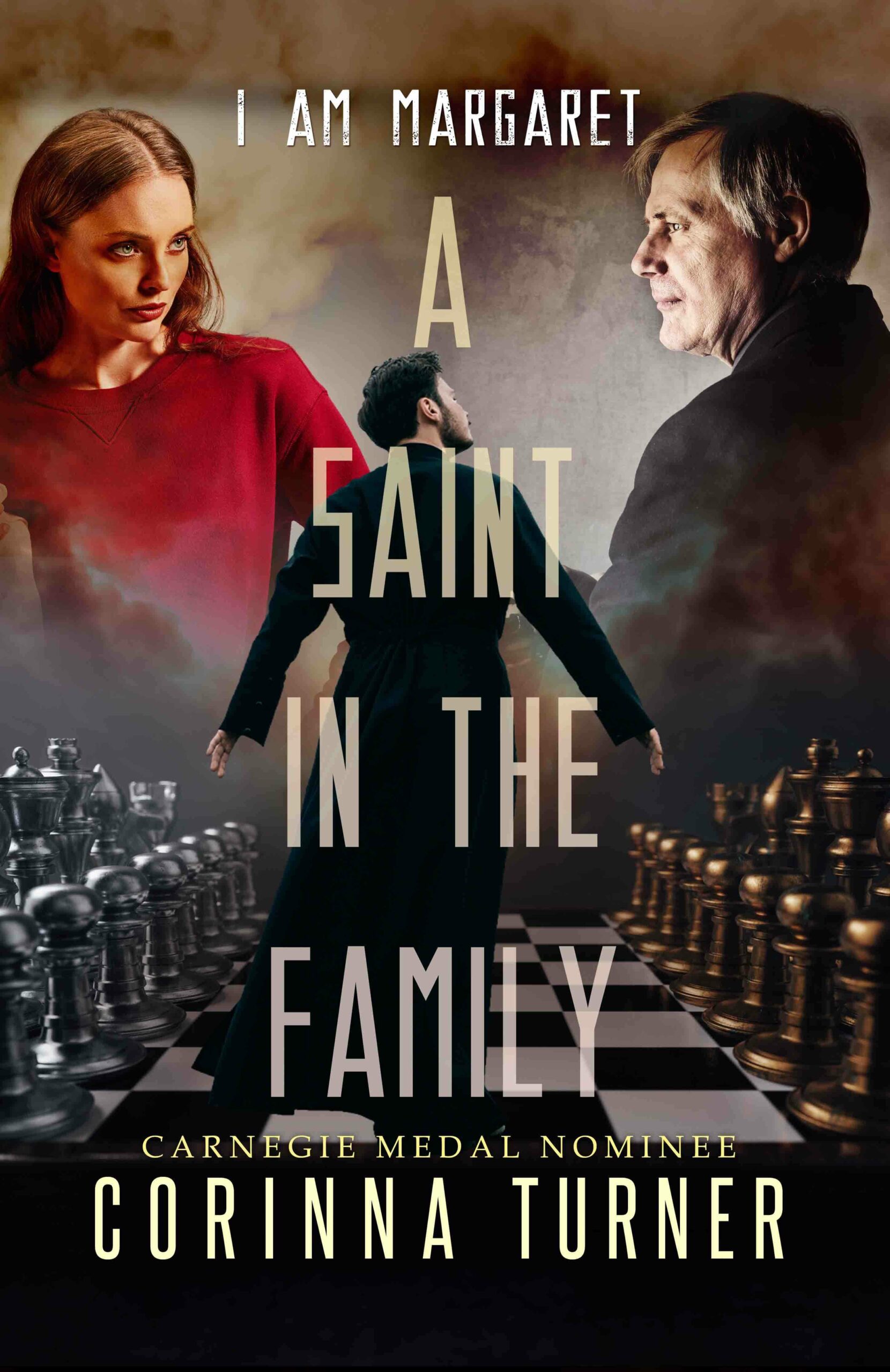 A Saint in the Family by Corinna Turner
Fr. Kyle Verrall has lived his life in the shadow of his famous sister, Margaret–and that's fine by him. But after his kidnapping by Reginald Hill, he must learn to cope not only with his physical injuries, but also with his unwelcome new popularity. Meanwhile, even as she continues her fight for true democracy, Margaret still struggles to forgive the man who hurt her brother.
This volume contains two novellas, A SAINT IN THE FAMILY and PERSISTENCE, which continue the Verrall siblings story following on from the events of THE SIEGE OF REGINALD HILL. It also includes five short stories.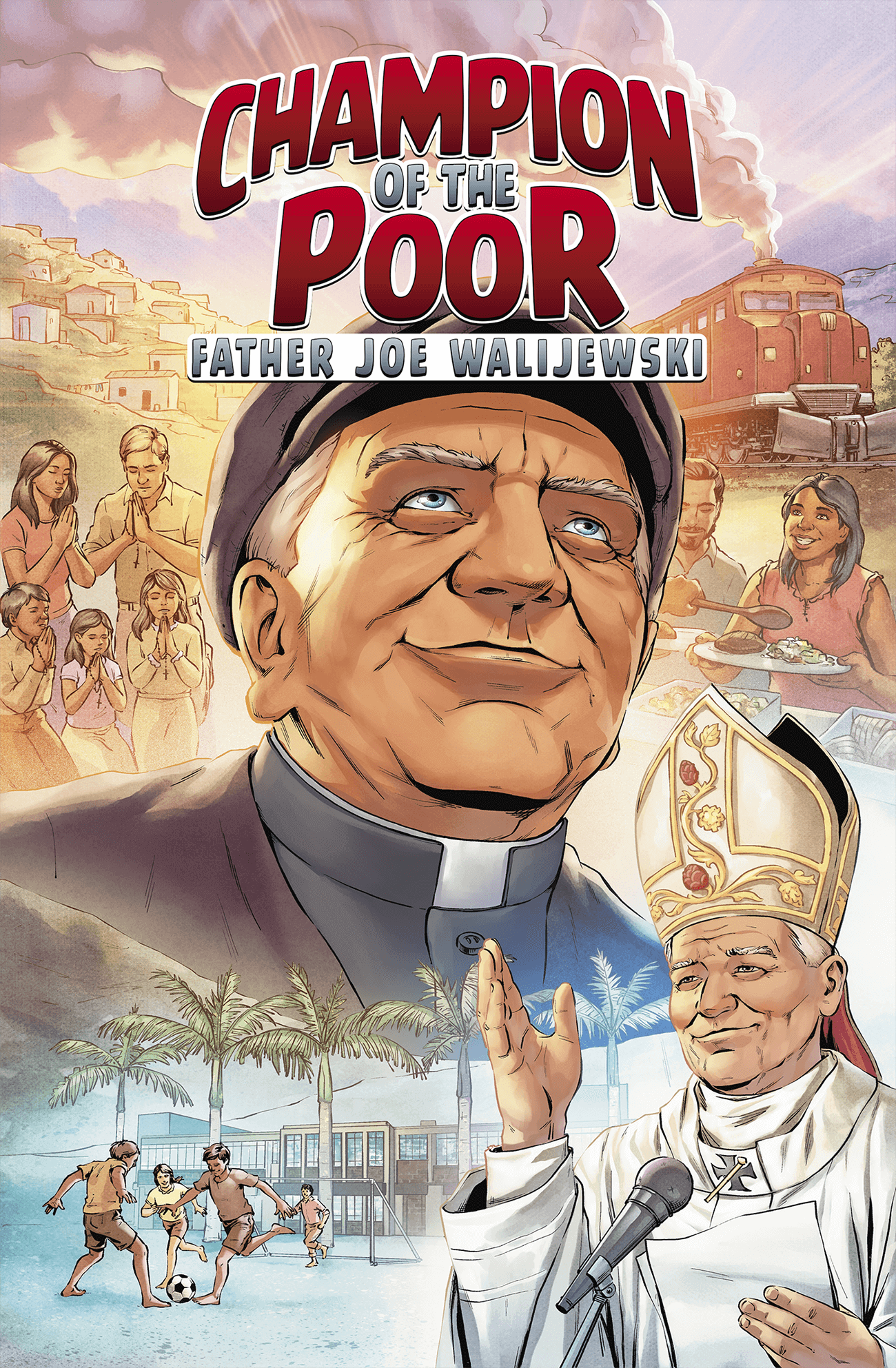 By: Philip Kosloski, Illustrated by: Michael LaVoy/Jay David Ramos
This action-packed, full-color comic book biography tells the inspiring life story of Father Joe Walijewski, priest of the Diocese of La Crosse, Wisconsin and founder of the Casa Hogar orphanage in Peru. From his days as an impressionable young boy in Michigan, where he discovered a unique call to the priesthood, to his daring adventures as a missionary in South America, readers are immersed into the heroic actions of a courageous Champion of the Poor.

Release Date: November 11th, 2021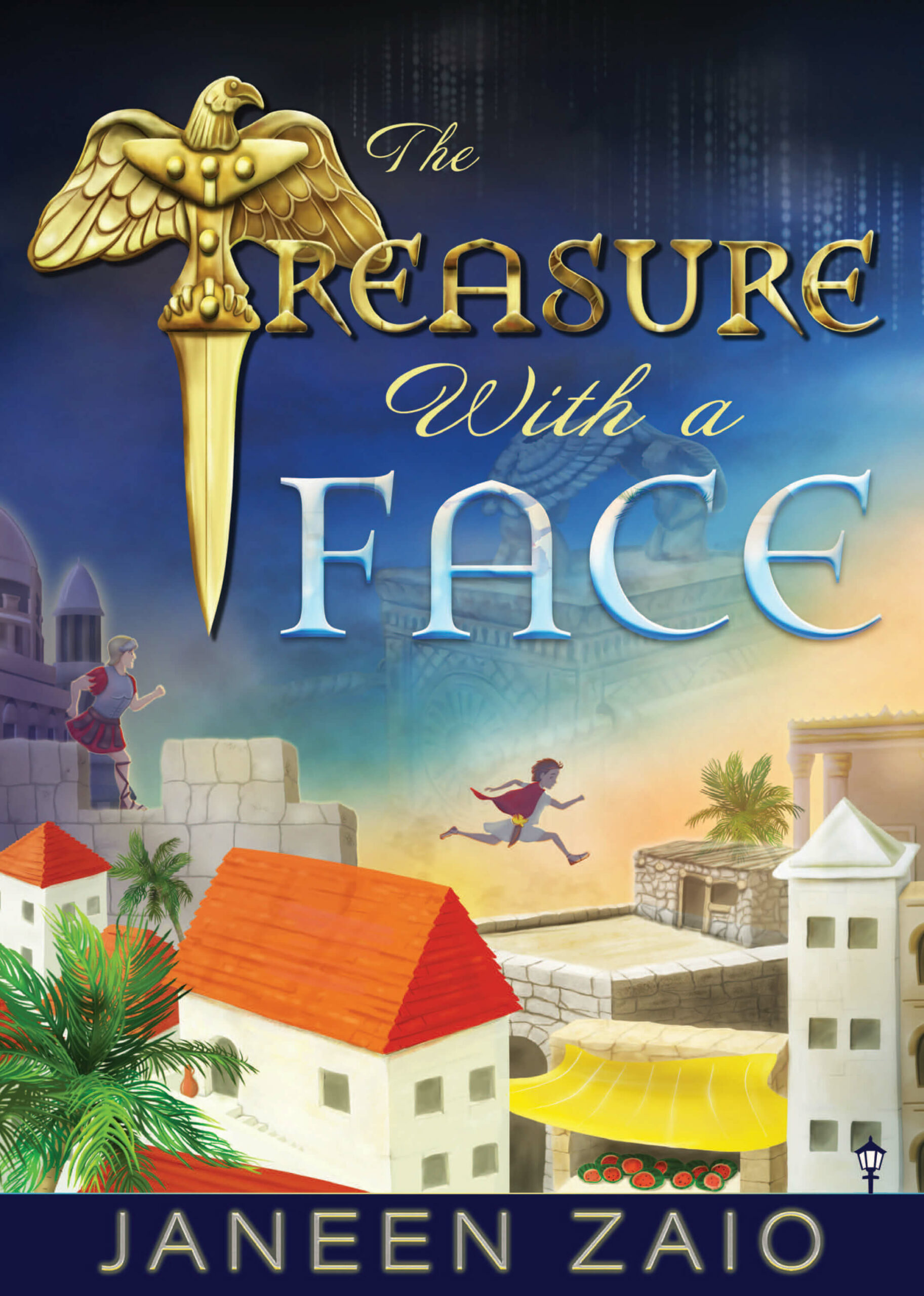 A Catholic adventure story packed with action, mystery, twists, and humor that will have kids laughing, guessing, and turning the page.
 Twelve-year-old Eli lives in ancient Israel and dreams of being a treasure hunter instead of his uncle's metalsmithing apprentice. Uncle Shem is the kind of man who would tell Jesus that He walked on water the wrong way.
When Uncle Shem reluctantly sends Eli on a 120-mile journey to Jerusalem to deliver a fragile mirror, it seems like an impossible mission for a clumsy apprentice, but Eli resolves to not only redeem himself in the eyes of his uncle, but also to begin his life as a treasure hunter. He aims to find nothing less than the Ark of the Covenant! Of course, flames reportedly shoot out the bottom of the Ark, and people who touch it tend to die, but that's not going to deter him.
Fortunately, a mysterious stranger, who seems to share a secret past with Uncle Shem, gives Eli a worn Roman artifact. Eli could never imagine how much he'll appreciate the object during the perilous search for treasure. Enemies are waiting along the way and within Jerusalem's imposing walls.
But Jesus just might be in Jerusalem too. Who other than the all-knowing Son of God might know where to find the ultimate treasure?
The Treasure With a Face is for kids ages 9-13. It's the perfect First Holy Communion gift for an advanced reader or for a family read-aloud. Anyone wanting to foster devotion to Christ's Real Presence in the Eucharist will want to give this book and keep one for themselves.
Release Date: Sept 22, 2021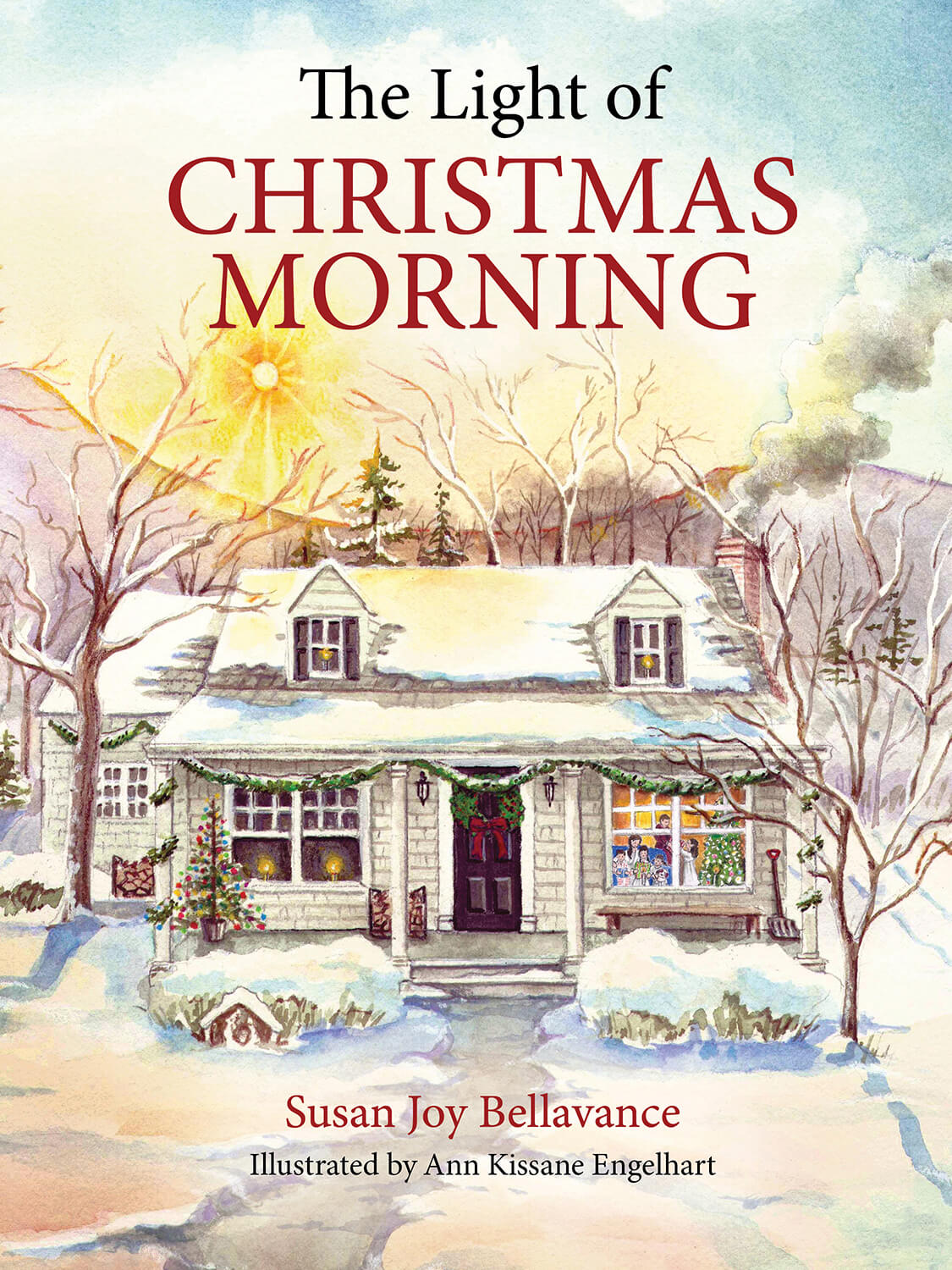 by Susan Joy Bellavance, Illustrated by Ann Kissane Englehart
On Christmas morning, who will wake to find the Infant Jesus reaching up with arms wide open, longing to be loved? The Light of Christmas Morning shares a heartwarming Christmas family tradition helping children to experience the gift of Christ as the first gift of Christmas.  Filled with beautiful original artwork, The Light of Christmas Morning delightfully captures the tenderness, warmth, and hope we long to experience in our homes at Christmas.  Perhaps it is a tradition you will want to share!
Released September 2021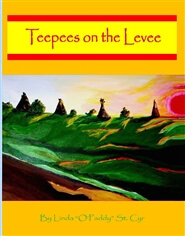 See how Louisiana greets Santa Claus by building bonfires to light the way.
It is a Christmas tradition to build teepee bonfires on the levee of the great Mississippi River to light the way for Santa Claus. Without bonfires, Papa Noel could never find his way to bring gifts and joy to the children of Louisiana. We hope that you will join as we celebrate the rich heritage that abides deep in the hearts of our families and our homes.
Release Date: Dec 2021
Get Catholics books and eBooks for as little as $1 to FREE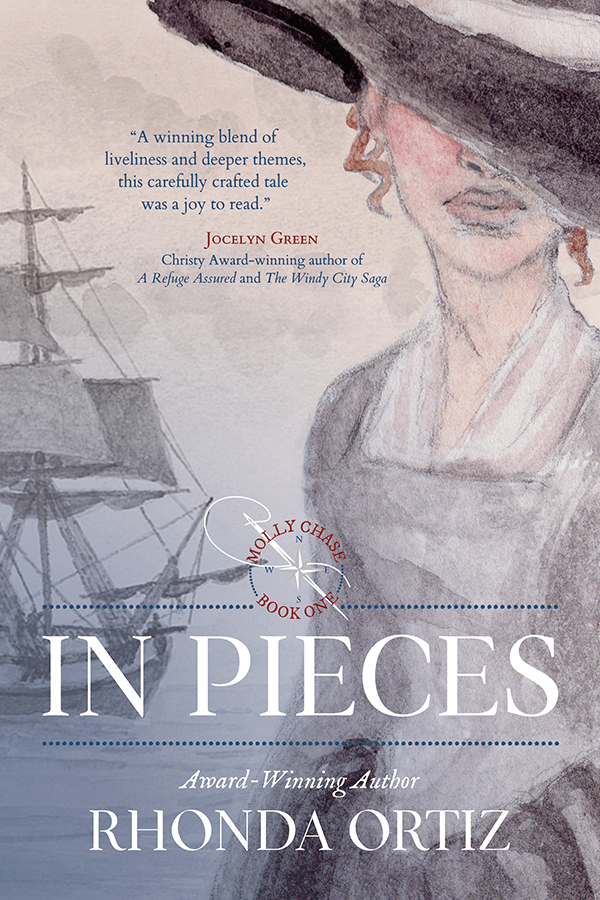 Certain things ruin a girl's reputation, and madness is one.
Boston, 1793—Beautiful and artistic, the only daughter of a prominent merchant, Molly Chase cannot help but attract the notice of Federalist Boston—especially its men. But she carries a painful secret: her father committed suicide and she found his body. Now nightmares plague her day and night, addling her mind and rendering her senseless. Molly needs a home, a nurse, and time to grieve and to find new purpose in life. But when she moves in with her friends the Robbs, spiteful society gossips assume the worst. And when an imprudent decision leads to public scandal, Molly is tempted to take the easy way out: a marriage of convenience.
Merchant sailor Josiah Robb is as familiar to Molly as a brother—as dear and as exasperating. Yet she is no sister to him. He hopes to marry her before anyone else does, but sailing the high seas leaves no time for convincing Molly that he is more than her teasing childhood friend. Josiah wants a new job and a fresh start, and when he agrees to carry a confidential letter to President Washington, his life is forever changed.
In the wake of tragedy, these longtime friends discover a new intimacy. But slander, confusion, absence, and a wealthy, conniving bully stand between them. And with French spies on the loose, they not only have to rescue their reputations—they have to protect their lives.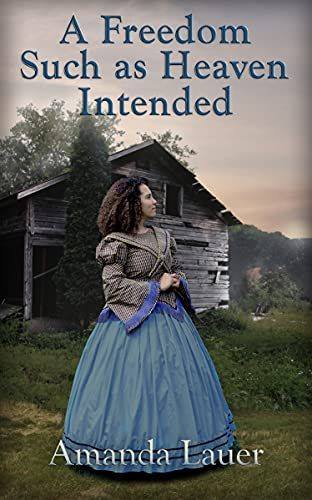 Despite her royal heritage, Alice is the third generation of women in her family to be enslaved — and the last, if she has any say in it. The only thing standing between her and freedom is a certain Confederate soldier, First Lieutenant Marshall Kent. Follow Alice and Marshall's story as suspicions turn to trust and a sense of admiration turns to something more as they navigate life during the Civil War.