Every year our staff picks out our favorite books that we've read that year.
We don't rank them and categorize them only by genre, because, like with all art, this is list is purely subjective and your personal tastes and spiritual needs should be foremost when discerning new stories to inspire you.
But if you're not sure where to begin this list (or our previous years' list) is a great place to start.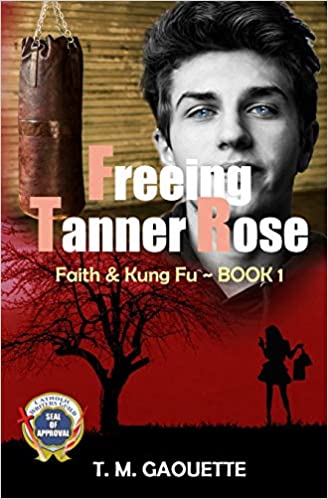 For Gabriel, Tanner Rose is just a superficial starlet, addicted to Hollywood. For Tanner, Gabriel is just a boring, kung fu-loving, Christian boy, who's living a lackluster life in the middle of no-where. So, what happens when she's forced to live in his world? It doesn't take long before Tanner Rose craves a taste of her old life, even if it means upsetting a few people along the way. She thrives in the spotlight, after-all! Will Gabriel's faith encourage Tanner to change her partying ways or will her wild undertakings and addicting vices tempt him to do things he'd never, ever considered before?
"There has no temptation taken you but such as is common to man: but God is faithful, who will not suffer you to be tempted above that you are able; but will with the temptation also make a way to escape, that you may be able to bear it."
(1 Corinthians 10:13)
"Freeing Tanner Rose" is the first of four books in the Faith & Kung Fu series. "Saving Faith" is book 2.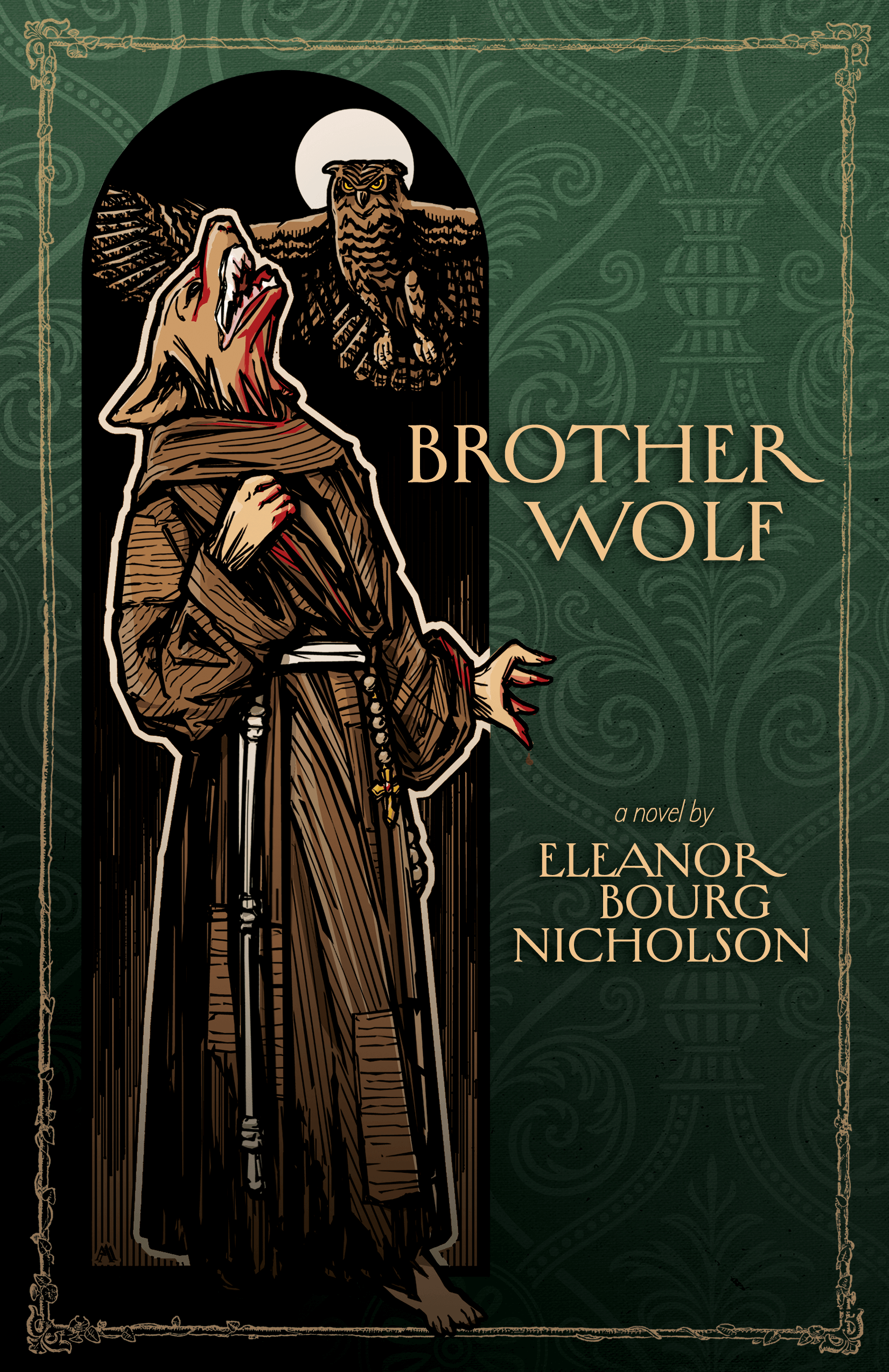 For Athene Howard, the only child of renowned cultural anthropologist Charles Howard, life is an unexciting, disillusioned academic project. When she encounters a clairvoyant Dominican postulant, a stern nun, and a recusant English nobleman embarked on a quest for a feral Franciscan werewolf, the strange new world of enchantment and horror intoxicates and delights her—even as it brings to light her father's complex past and his long-dormant relationship with the Church of Rome. Can Athene and her newfound compatriots battle against the ruthless forces of darkness that howl for the overthrow of civilization and the devouring of so many wounded souls? In this sister novel to A Bloody Habit, the incomparable Father Thomas Edmund Gilroy, O.P. returns to face occult demons, gypsy curses, possessed maidens, and tormented werewolves, accompanying a charming neo-pagan heroine in her earnest search for adventure and meaning.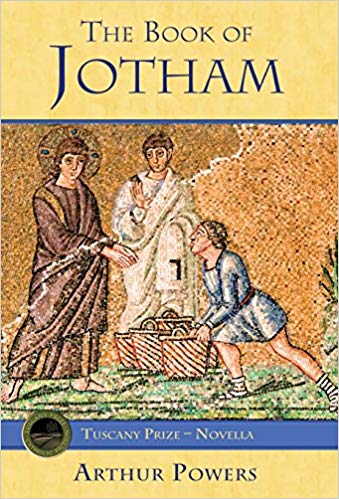 Winner of the 2012 Tuscany Prize for Novella! Jotham is a mentally challenged man-child who, like the other apostles, follows Jesus as Christ carries out his ministry and experiences death by crucifixion, resurrection, and ascension. Yet the other apostles the dedicated Mary, Peter, Thomas, and the rest while they care for Jotham and look out for him, don t understand why Jesus loves him so. Thomas even says, after Jesus offers a parable, I don t see why all the pots can't be strong and beautiful.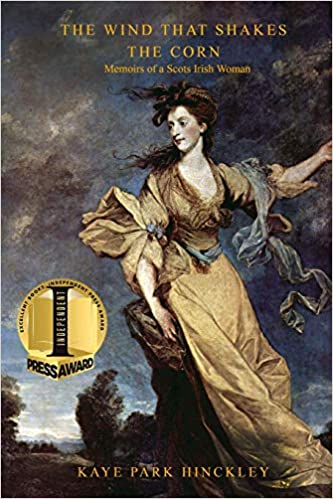 2018 INDEPENDENT PRESS AWARD WINNER
FIRST RUNNER-UP: Josiah W. Bancroft Award, Florida First Coast Writer's Festival
FINALIST: Pirates Alley Society Faulkner/Wisdom Competition
FINALIST: Tuscany Prize for Catholic Fiction
Beginning in eighteenth century Ireland and then set against the background of a burgeoning America, The Wind That Shakes the Corn tells the story of the feistiness of Scots Irish immigrants, and the heart-held faith and courage that led their struggle toward individualism in America. Nell Dugan's hatred, but also her love and determination, spotlights the Irish, both Protestant and Catholic, who bring to Revolutionary America age-old grudges against longtime English rule.
On Nell's wedding night in Ireland, English soldiers abduct her from the arms of her Scottish Lord and throw her on a ship, slave-fodder for a West Indies sugar plantation. But Nell uses her beauty and cunning to seduce the plantation owner's son who sneaks her away to pre-revolutionary Philadelphia where she agrees to marry him, keeping secret her marriage to the Scottish lord she truly loves, and swearing to pay back the English not only for her own kidnapping but also for her mother's hanging two decades earlier. A story of love, hate, revenge, and the ever-hovering choice to forgive.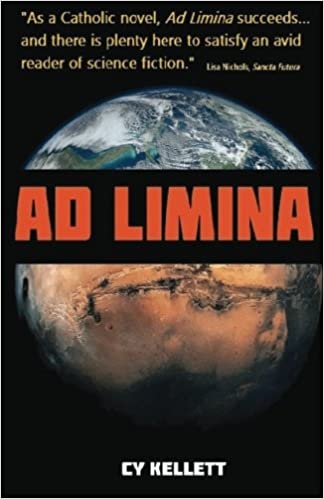 The first native bishop of Mars has been called to Rome. Getting there will be fifty million miles of adventure. Getting back home? That might be more of a problem.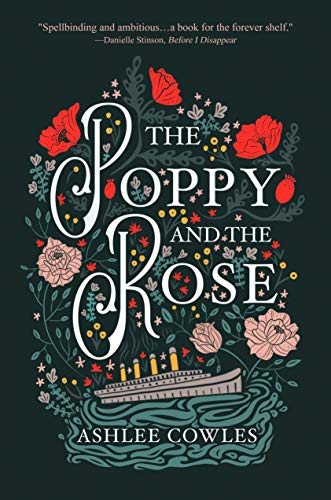 1912: Ava Knight, a young English aristocrat, boards the Titanic and meets a sailor, a soldier, and a woman with secret knowledge about a coming war that will change the course of history.
2010: Taylor Romano arrives in Oxford for a summer journalism program and is invited to
tea at an old manor with a cursed history.
When Taylor discovers that the Lady of the house knows an uncanny amount about Taylor and her family's secrets, she knows something isn't right. But before she can find answers, the old
woman dies suspiciously, leaving Taylor with a single clue: the story of a Titanic survivor named Ava.
With the help of a brooding chauffeur and some historical sleuthing, Taylor must uncover the link between Ava's past and her own before her most cherished memories are tarnished forever.
Support Catholic Authors & Find New Favorites
Get Weekly Deals on Catholics books and ebooks 50% off to Free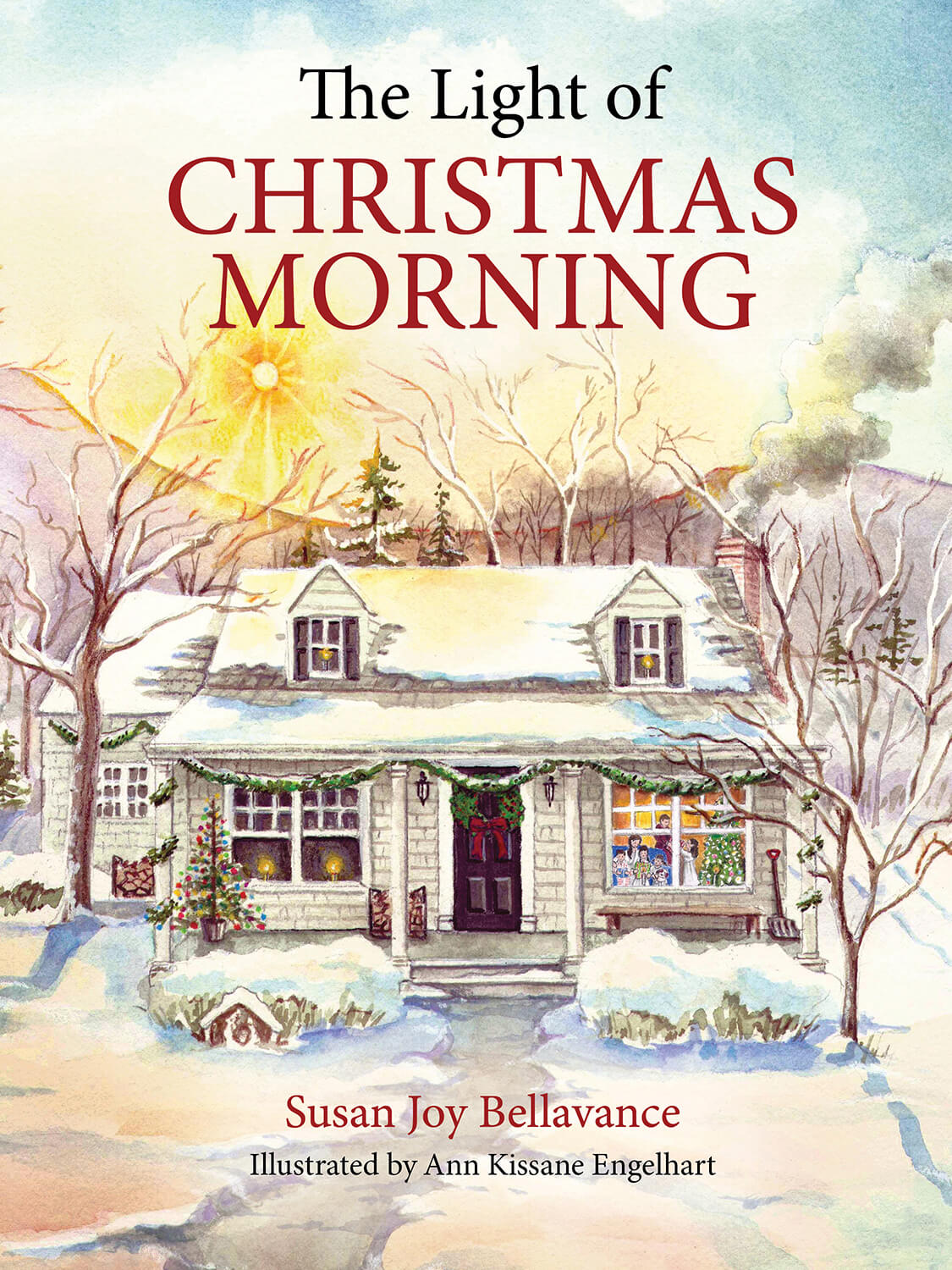 The best and most important gift we receive at Christmas is the infant Jesus, the true light of the world who refreshes hearts, revives souls, and restores hope.
The Light of Christmas Morning shares a heartwarming family tradition that honors the divine gift of the Savior — before the other gifts around the Christmas tree are opened. Filled with beautiful original artwork, this book celebrates family faith and holiday traditions while always keeping Christ Jesus at the center and capturing the tenderness and warmth of the home we long for at Christmas.
Sure to become a family favorite, this story will touch hearts, minds, and souls with the authentic embrace of Christmas.
.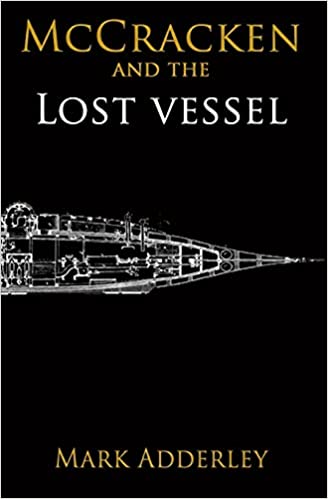 January 1920. McCracken is in Australia for the wedding of his friends, Digger and Barbs, when a mysterious stranger turns up with a challenging proposal: travel through the South Pacific in search of Captain Nemo's miraculous submarine, the Nautilus. But it soon turns out that McCracken is not the only one who seeks Nemo's lost vessel, and the search quickly becomes a life-or-death chase across Australia and through the South Seas to the mysterious island where Nemo drew his last breath . . .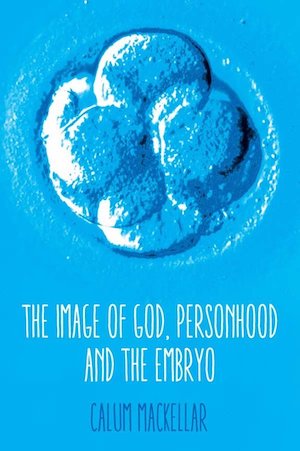 Why are human embryos so important to many Christians? What does theology say concerning the moral status of these embryos? Answers to these questions can only be obtained by considering the manner in which Christian theology understands the great theme of the image of God.
This book examines the most important aspects in which this image, and the related Christian notion of personhood, can be used in the context of theological arguments relating to the moral status of the human embryo. Thoughtful in approach and ecumenical in perspective, the author combines a thorough knowledge of the science of embryology with a broad knowledge of the theological implications.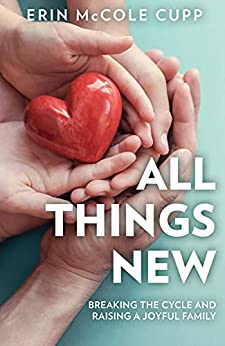 It's time to break the cycle.
Not every family is the perfect model of Catholic family life. Some of us approach parenting still wounded by childhood experiences that were less than ideal. When we start our own families, at best we feel a bit unprepared, and at worst we feel paralyzed with fear that we will repeat our parents dysfunctional, abusive behaviors.
In All Things New, Erin McCole Cupp draws on her own and others experiences to discuss how to develop a joyful family life when our own experience of being parented was damaging. Erin wrote this book for moms and dads who want to parent better than they themselves were parented.
Drawing on the Holy Family as the model of family life, and distilling practical lessons from the Two Greatest Commandments and the Beatitudes, All Things New shows readers that, while change isn't easy, God has given us all the ingredients we need to create a holy, joyful family.
Join Here for FREE to Never Miss a Deal
Find new favorites & Support Catholic Authors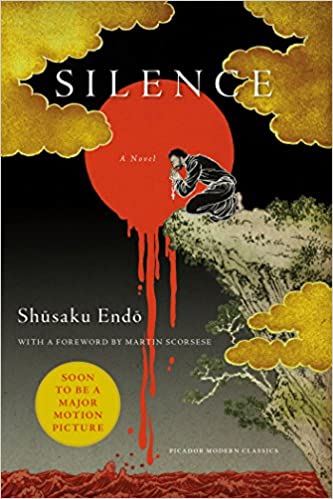 Shusaku Endo's New York Times bestselling classic novel of enduring faith in dangerous times, now a major motion picture directed by Martin Scorsese, starring Andrew Garfield, Liam Neeson, and Adam Driver
"Silence I regard as a masterpiece, a lucid and elegant drama."-The New York Review of Books

Seventeenth-century Japan: Two Portuguese Jesuit priests travel to a country hostile to their religion, where feudal lords force the faithful to publicly renounce their beliefs. Eventually captured and forced to watch their Japanese Christian brothers lay down their lives for their faith, the priests bear witness to unimaginable cruelties that test their own beliefs. Shusaku Endo is one of the most celebrated and well-known Japanese fiction writers of the twentieth century, and Silence is widely considered to be his great masterpiece.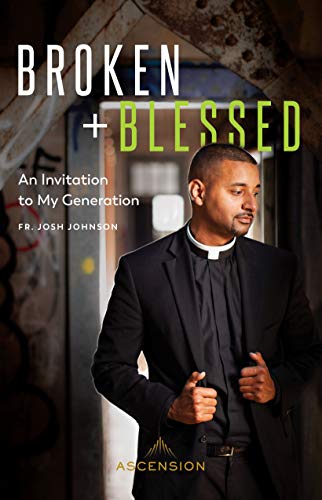 Only 2 in 10 Americans under 30 believe attending a church is important or worthwhile. Well over half of young adults raised in the Church have dropped out with many having a strong anti-Church stance, many even believing the Church does more harm than good.Fr. Josh Johnson was one of these people. In Broken and Blessed he tackles the harsh realities facing the Church in the 21st century.
With charity and courage he speaks to his own generation of Catholic "Millennials," who often feel their needs and concerns are not being addressed by the Church, or who simply do not believe the Catholic Faith has any relevance to their lives. Using his own experiences, both as a former struggling young Catholic and as a priest, Fr. Josh offers an inspiring witness of how he came to know God, rather than just knowing about him—and presents practical ways for us to truly know God as well.
Broken and Blessed:
● Addresses head-on Millennials' most pressing issues with the Catholic Faith
● Presents powerful and inspiring stories from Fr. Josh's own faith journey
● Shows how one can truly encounter Jesus in a personal way
● Offers practical insights on how to overcome habitual sins
● Discusses the nature of prayer, as well as the challenges to prayer and how to overcome them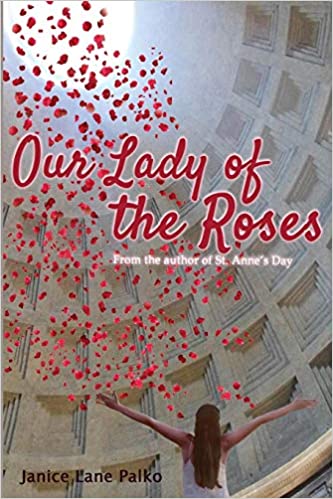 Janetta's a snobby fashionista who thinks Bob's a gnocchi—a pale, doughy nerd.

When they travel to Rome together, what could possibly go wrong? Only everything!
Janetta's life has been bouncing along the gutter like a Brunswick bowling ball after a series of disastrous relationships. When her girl's getaway is abruptly cancelled, she is left with nothing. No vacation. No fun. No men.
Bob is headed to Rome to sell his invention to an Italian businessman with his girlfriend, who is fluent in Italian. When she suddenly dumps him, he is left without a translator or a clue as to how to conduct business in Rome.
Bob reluctantly arrives at Janetta's salon, Bella Figura, which means "beautiful figure," in Italian, for the complete makeover his girlfriend had scheduled for them prior to their breakup. When he balks at receiving a new hairstyle, facial, and spray tan, Janetta explains to him that Italians value a bella figura, presenting a beautiful appearance, and that he will need a complete makeover if he has any hope of succeeding in Rome.
Asked how she knows all this, Janetta reveals that her parents were born in Rome, that she has been there many times, and that she speaks fluent Italian. When he also learns that she has two weeks off, he presents her with an offer she can't refuse: He will pay her to accompany him to Rome to serve as his translator.
Once in the Eternal City, her reckless ways ignite a catastrophe, and she comes to realize that there is more depth to Bob than she'd assumed, and that she is the one who is all style and no substance.
Can Janetta makeover her life? Can she find amore in Rome?
For a romantic comedy that sparkles like Prosecco, read Our Lady of the Roses now!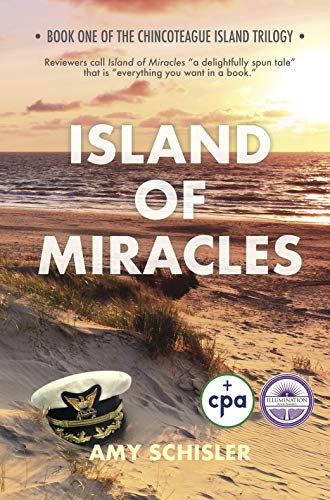 Katherine Middleton leads a charmed life in her million dollar Georgetown Brownstone. The daughter of a world-renown anthropologist, she is happily married and employed by the Smithsonian when her world comes crashing down after the discovery of her husband's secret life. An impulsive decision to hide out on Virginia's Eastern Shore, in order to re-evaluate her own life, leads Kate to earth-shattering revelations about herself, her family, and her future. Chincoteague Island, Virginia, introduces Kate to a world where people can still rely on each other, where hard work pays off, and where one's past does not dictate the future. Island of Miracles is a story about rediscovering oneself, restoring trust, recapturing love, and relying on faith. Island of Miracles is a 2018 winner of an Illumination Award, placing it among the best Christian works of fiction of 2017, and received an honorable mention from the Catholic Press Association.