We at Catholic Reads have found many wonderful books since our launch this year, and while it is hard to narrow down our favorites we did our best. In no particular order, but organized by genre, here are some of the books that have stuck with us the most this year.
NonFiction
Ghost Book by Shane Leslie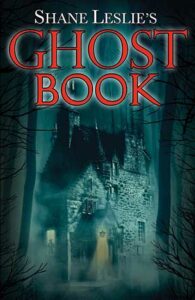 Shane Leslie's Ghost Book provides what so many of us for so long have been looking for: a book of true ghost stories and supernatural experiences in accord with Catholic orthodoxy. Leslie was an Anglo-Irish man living during the early twentieth century Catholic Literary Renaissance, was well-connected to the Cardinals and lords of Ireland and the United Kingdom. Consequently, he had access to their rich collection of documented paranormal phenomena and communicated under the supervision of the Church with such organizations as the Society for Psychical Research and the Ghost Club. This book is the product of his investigations.
Or Subscribe to Find Out When these Books Go on Sale
 Romance
The Grace Crasher by Mara Faro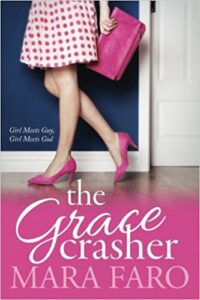 You know, Catholics do a lot of weird stuff. Who else buries St. Joseph statues in the backyards of houses we want to sell? For that matter, Protestants do a lot of weird stuff too. Who else would have thought to bring a rock band into Church? The Grace Crasher is a surprisingly respectful story that allows both sides to have a healthy laugh at their own quirks and foibles. Regular romantic comedies are about taking two people of two different worldviews and having each learn to take the best from each other and reconcile their differences. The Grace Crasher does that in a bold way that few authors would dare try. Although the heroine comes back to the Catholic Church of her childhood, her romantic lead does not convert, remaining true to his Protestant beliefs. However, both slowly learn to overcome the shortsighted views each has of the other and become better people, and better Christians because of it.
Or Subscribe to Find Out When these Books Go on Sale
Memoir
Woman by Marianne Collins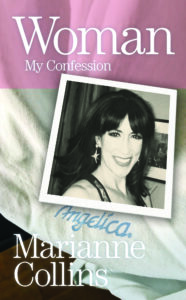 In her memoir, Marianne Collins pulls no punches in presenting the mistakes she made in her journey to find a fervent and lasting love. Born to a dysfunctional Catholic family, she chronicles her life from her teenage to adult years through various unsuccessful associations with men until she finally rediscovers a forever home in the Church. Subscribe to Catholic Reads and Get this book on sale! Collins story evokes for me a modern day retelling of the Prodigal Son from the Gospel of Luke. Collins could be the 21st-century daughter searching throughout her life to find independence and self-worth. It is no surprise that she refers to herself in that way as she finds herself reverting to her Catholic faith in the second part of her memoir.
Young Adult Fiction 
As one of our biggest genres we had trouble narrowing it down to 1 book, so here are our Top 2
The King's Prey by Susan Peek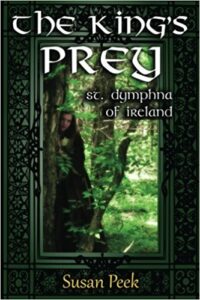 Dymphna, the princess of Oriel, is constantly hiding from her father, who has become deranged after the death of her mother, Odilla. When he decides to marry his daughter, Dymphna runs away from home with Brioc, the former minstrel, and his pregnant wife, Ethlynn. Brioc comes to Dymphna's aid because her mother loved his music and he feels compelled to help Odilla's daughter. With help from a kindly priest, the three of them flee the country, but the soldiers who work for Dymphna's father aren't far behind.
The Jane E Trilogy by Erin McCole Cupp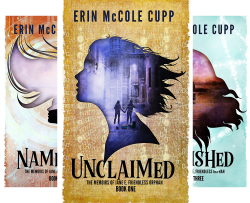 I have often reflected that if Jane Eyre were to be set in modern times she would have to be Catholic instead of Anglican for the story to follow the same structure as it does in the original, but what author could have the talent for capturing Bronte's beautiful prose? Erin McCole Cupp apparently.
 Science Fiction
Gelen by Colleen Drippe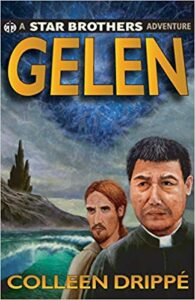 Fr. Anselmo Ruiz has no idea what is in store for him when he embarks on his mission among the moon-worshiping Dryaks. After thousands of years of isolation, the culture of Fen has no memory of Christianity or anything to do with Earth. Now they laud ritual suicide and the sacrifice of children. At the heart of their pagan culture is the Citadel, an ancient castle haunted by the generations of warlocks and witches who walked and died in its halls. These warlocks, called Gelens, are the bearers of a strange empathic power caused by a mutation in the severely inbred citizens. Though powerful and respected they are also considered as unclean scapegoats; humans who were offered up in sacrifice to the moon god when they were only children. They are treated as tools of their civilization, bearing the guilt of their world. They are not allowed to marry, inherit, or even be acknowledged by their kin.
Subscribe to Catholic Reads to Get 100's of books 50% off to FREE
Despite all the strangeness at first, Fr. Ruiz's mission promises to be a peaceful one. He spends his days overseeing the building of his frontier church and chaffing under the protection of his humorless bodyguard, Kril Anthony Third-Blade, until he makes the worst mistake a Star Brother can make on the planet of Fen. He converts and baptizes a Gelen.
Thriller
Comet Dust by C.D. Verhoff
Verhoff understands something that many Christian apocalyptic writers fail to realize—that the end of the world is only really scary if you're going to Hell. Gina Applegate spends over half of this book as an unrepentant, skeptic who none-the-less knows she is going to hell due to a poop-in-your-pants inducing vision she has at the start of the book. She has the vision at the start of the book but is so angry and hurt that God would send her to hell that she moves from lukewarm fallen Catholic to stubbornly atheist. "The God I know would never send people to hell," she says. Of course, she does eventually convert, but only at the worst possible time and place that she could have done so. This makes for a great high-stakes, can't-put-it-down reading experience.
Or
Subscribe to Catholic Reads to Get 100's of books for as little as $1
Historical Fiction
From Afar by Roger Thomas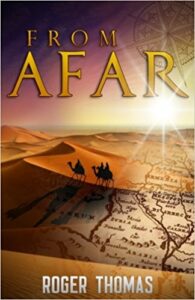 From Afar tells the story of the Three Wise Men on a quest to find the prophesied new king of the Jews. As a movie, it could easily be shown every Christmas season just as "The Robe" and "Ben Hur" are revived each Easter. Subscribe to Catholic Reads to Get Books Like this for as little as $1 or FREE Thomas begins his story by introducing Gaspar and Balthazar as astronomers who believe the stars predict the future. Both are pagans restless and longing to find order and meaning on earth similar to what they experience in their analysis of the heavens. Though they have never met, they coincidently visit their former teacher and mentor, Melchior, in Persia who reveals he has invited them to his house at the same time for one last lesson related to a unique discovery in the alignment of the stars. It appears that the heavens are proclaiming a new king. As Balthazar exclaims, "A king so great that even the skies hail his arrival."
General Fiction
A Distant Prospect by Annette Young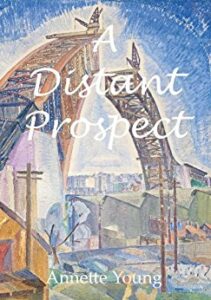 In her simplicity and quiet wisdom, Annette Young proves to the reader that it does not take a fantastical world, or superpowers to be a superhero, or even excessively refined martial arts and detective skills to save a life and make the world a better place. In Young's A Distant Prospect, the simple acts of mercy and charity shown by family and friends restore peace and healing to the wounded and traumatized post-war community. Set after WWI and Ireland's war for independence, Young tells a story of a community living in Australia through the eyes of Lucy, an Irish Catholic girl of 15 years.
Buy the Hardback Book for $29.95
Or
Subscribe to Catholic Reads to Find Out when these Books are on Sale!
Fantasy
This Catagory also Came Out With a Tie!
Cinder Allia by Karen Ullo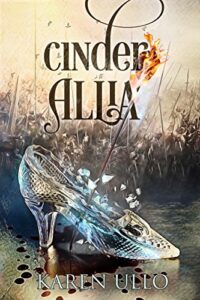 Cinder Allia by Karen Ullo serves readers a fun, creative Cinderella story. Ullo's plot, full of character twists, competent crafty villains, and cowardly heroes kept me thumbing my Kindle page after page. Her plot of political intrigue, quests for love, and restoration of a kingdom progresses through a cast of diverse characters who all struggle with their loyalty to their true selves. Ullo has captured my imagination and has written many excellent unforgettable scenes with vivid imagery and dialogue, humor, and an exciting plot worth reading again and again. The literary treasure and the incredible intrigue it contains are well worth the read.
Or
Subscribe to Catholic Reads to get a Weekly Catholic Book for as little as $1!
An Arrow in Flight by Jane Lebak Arrow in Flight is a moving story of the angels in heaven as they help their friend, cherub Gabriel, recover and heal from a traumatic attack incurred while on assignment looking for ten good men in Sodom. While not a fallen angel and still sinless, the scars of this experience leave Gabriel troubled, moody, and callous to the pains of the human race that hurt him so.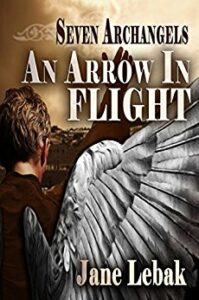 Subscribe to Our Weekly Newsletter to See the Best Sales in Catholic Literature!
Interspersed throughout Gabriel's journey are short stories introducing us to the other angels. This unique semi-episodic structure gives the novel an engaging rhythm that draws the reader into a fully realized world. It is clear that Lebak has done her research on angels and is introducing them as a community with relationships and personal strife. I enjoyed getting to explore their world and feel like an insider. Many of the events and short stories follow the historical events of the Bible referencing not only Sodom and Gomorrah but also the angelic visions of Ezekiel and the events of Tobit.
Or
Subscribe to Catholic Reads to Get 100's of Catholic Books for as little as $1 or FREE!