Our Mission
We are readers who got fed up with how hard is to find good Catholic fiction that features authentic  Church teaching, themes, and characters. When we did manage to find a good story it was usually something written fifty years ago or in a genre that wasn't always our favorite.
But we love books and we love reading. So we kept searching.
And we found dozens of hidden worlds, indie authors, small presses, and magazines. Despite the lack of advertising, imagination and art are alive and well in our parishes. We started Catholic Reads with the aim of putting authentic Catholic fiction into people's hands. We want our nation and our world to have the chance to see what the Church's imagination has to offer.
Four of us, M.S. Ocampo, T.S. Sloan, Lori Wilson, and A.R.K. Watson, decided we could do more to change things than just write and advertise our own stories. We started this company because we loved reading and we wanted to put some of the amazing books we found into the hands of hungry readers. Together we started Catholic Reads.
And the response has been mind-blowing. Only three months after our launch we enlisted the help of S. Leigh Hall to help us meet the expectations of our subscribers and to open up Catholic Reads to memoir and nonfiction books, and were later joined by Eric Postma.
Now we help both Catholic authors and readers through two ways:
1. Our Library of Reviews
Each week we will publish a review of a book written by a Catholic or that explores themes in common with Catholicism.
We will clearly list the themes explored and whether or not the author is openly Catholic. This way readers looking for books exploring specific themes will be able to find them using our tag cloud on the right-hand sidebar.
Because we are independent we will be able to review books from multiple Catholic presses.
Indie Authors can gain credibility with readers who know we will vet every ebook for quality and an accurate portrayal of the Catholic faith.
You can find new books under the Reviews tab, sorted according to the genre.
2. Our Email Blast of Books on Sale
Subscribers will receive a weekly email alerting them to sales on the books we review.
Readers on a budget can grow their own Catholic library
Catholic authors get a chance to find new readers.
We are providing these services for free so please be sure to share, subscribe and follow, as our only form of advertising at this time is word of mouth. Anyone interested in sponsoring us can contact us through our Contact Us page.
If you are a reader with a book recommendation for us please send it to us through our "Contact Us" page.
Authors interested in finding out how to get their books reviewed or on the email list can find our submission guidelines on the "Submit a Book" page.
I cannot wait to help you find your next adventure and see where Catholic Reads will take us all. I hope that together, authors and readers can turn the page on the current state of religious publishing, and usher in a new Golden Age of Catholic fiction.
Your Editor in Chief,
A.R.K. Watson
Please keep in mind that the thoughts and opinions expressed on this website are not necessarily those of the Catholic Church. We are a team of practicing Catholics trying to do our best but the best resource for understanding Catholic doctrine is still the Catechism of the Catholic Church.
Who We Are
M.S. Ocampo is a writer of New Adult novels that range from romantic comedy to urban fantasy/horror. She also writes poetry and does freelance writing. She's a cradle Catholic and went to Catholic school in childhood and in college. She loves reading all kinds of books, as long as the stories are character-driven. When she's not reading or writing, she's knitting and obsessing over superheroes. Her favorite movie is The Princess Bride and anyone who disagrees with that will be regarded as "Inconceivable!"
Follow M.S. Ocampo's blog, on Facebook, Twitter, or Instagram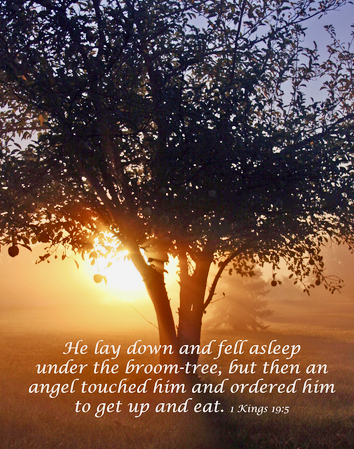 S. Leigh Hall
People and characters interest S. Leigh Hall: what they believe, what they learn, and how they survive. She admits her desire for knowledge of the church began as a child when she agreed to attend with anyone who said, "Do you want to go to church with us?" As a freshman in college, the Catholic Church became her home and later, the place where her career as an educator found its best purpose as she taught journalism and English to middle school and high school students. Service as principal of a large Catholic elementary school added to her spiritual journey and fortified her love for non-fiction in the form of memoirs or biographies. Such books satisfy her thirst for knowing characters and what motivates them. Stories of personal achievement or survival especially through suffering represent for S. Leigh Hall the link of humanity to the sufferings of Jesus Christ as described by St. Paul in the Acts of the Apostles. Fiction with strong character development especially regarding young adults is also welcome.
Follow S.Leigh Hall on Facebook
Eric Postma
Eric is a convert from the all-too-common agnosticism that plagues America today, thanks in large part to many a late night argument with his younger brother who had converted a few years before. Now, Eric is a freelance editor and writer who has worked on material in nearly every genre from biography, to crime thrillers, to YA Christian romance, with much of his current work touching on the paranormal and horror genres. In between editing work, his full-time job at a nuclear plant, and raising his six kids, Eric teaches confirmation classes at his parish and enjoys reading works in horror and nearly every other genre. If you have a horror book that is heavy on philosophy and theology, or one that is just an entertaining read that lightly touches and on deeper themes, he would love to read it. If you have a novel, short story, or other work that needs a beta-reader or an editor, feel free to contact him.
Follow Eric through his website 
Twitter @gingermaneditor
or Facebook
A.R.K. Watson
Watson is as science fiction author and a convert to Catholicism from the Church of Christ. In between teaching R.C.I.A. classes Watson typically reviews science fiction and mystery novels where she obsesses over robots, strange aliens and anything related to cyborgs or questions about the nature of humans and souls. As for non-Catholic books, anything that compares Catholic Theology of the Body ethics with another worldview would be fascinating. Also, a space haj or other various comparative pilgrimages would be fantastic! Basically, if you have big ideas or philosophy in your fiction she'll probably want to read it.
Follow A.R.K. Watson's Website Here
Lori Wilson 
Lori Wilson is a beginning writer and is currently working on completing her first novel.  She began taking her writing more seriously through the example and passion of a writer friend's own dedication to becoming a published author. It is because of A.R.K. Watson that Lori also dares to imagine her works actually being published. Now as she takes up the position of Promotions Assistant for Catholic Reads, Lori embarks on a journey to become more involved in the Catholic Literary movement and takes up an opportunity to share her gifts with others.
She has chosen to engage within the fantasy genre because it is the genre where the invisible reality, which only some choose to acknowledge, becomes incarnate and sensible to our minds and hearts. It is where one can learn more about themselves and the world by escaping from the world and themselves into the mystery of literature. It is the place where facts find their sustenance and where poetry is fact. In fact, one of Lori's writing missions is to help others see what is falsely overlooked as fantasy and to spread the message of hope and freedom amidst a world full of so many tragic facts. For without embracing the 'fantastic' reality of God's Love, it is so easy to despair of life and gives in to the bondage of fear and culture of death.
CatholicReads.com is the Sole Proprietorship of Prisoner 16670
CatholicReads.com is a Member of the Amazon Associates Program