General / Contemporary Fiction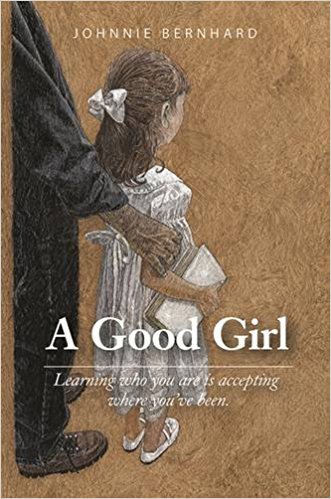 When an old man dies his daughter must trace her family tree to find the ability to forgive him.
An old man is dying in the small town of Loti, Texas. His daughter, middle child Gracey travels back to her hometown to say her goodbyes and help her siblings with the funeral. While she and her siblings struggle with the resentments of a childhood under an alcoholic, emotionally distant father and a runaway mother, Gracey finds herself drawn to the family Bible she finds in her father's old roll top desk. Within this old holy book is a tree, chronicling her family history. As Gracey recounts her ancestor's journey from famine-stricken Ireland to the frontier coast of Texas she learns to forgive her parents and herself for wounds that are far more ancient than she first expected.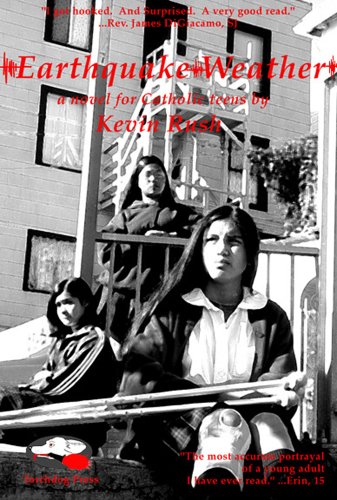 Kristine lives in St. Denis in San Francisco Bay: "part nice, but part run down, an there's some gangs aroun."  It's not quite the ghetto, but it's not quite out of it either. Earthquake Weather follows Kristine over the course of one summer as she begins to grapple with things far beyond her maturity, like the danger that the sweet boy who quotes poetry might be a gang member, or her uncle's rampant alcoholism and the codependency that runs through her family. Although the narrative is young and innocent, the story is rife with tension from day one. As an adult, I know how dark things might get for Kristine, even if she doesn't. And yet, Kristine isn't an idiot. She's fearless and honest, doing her best to navigate a dangerous world.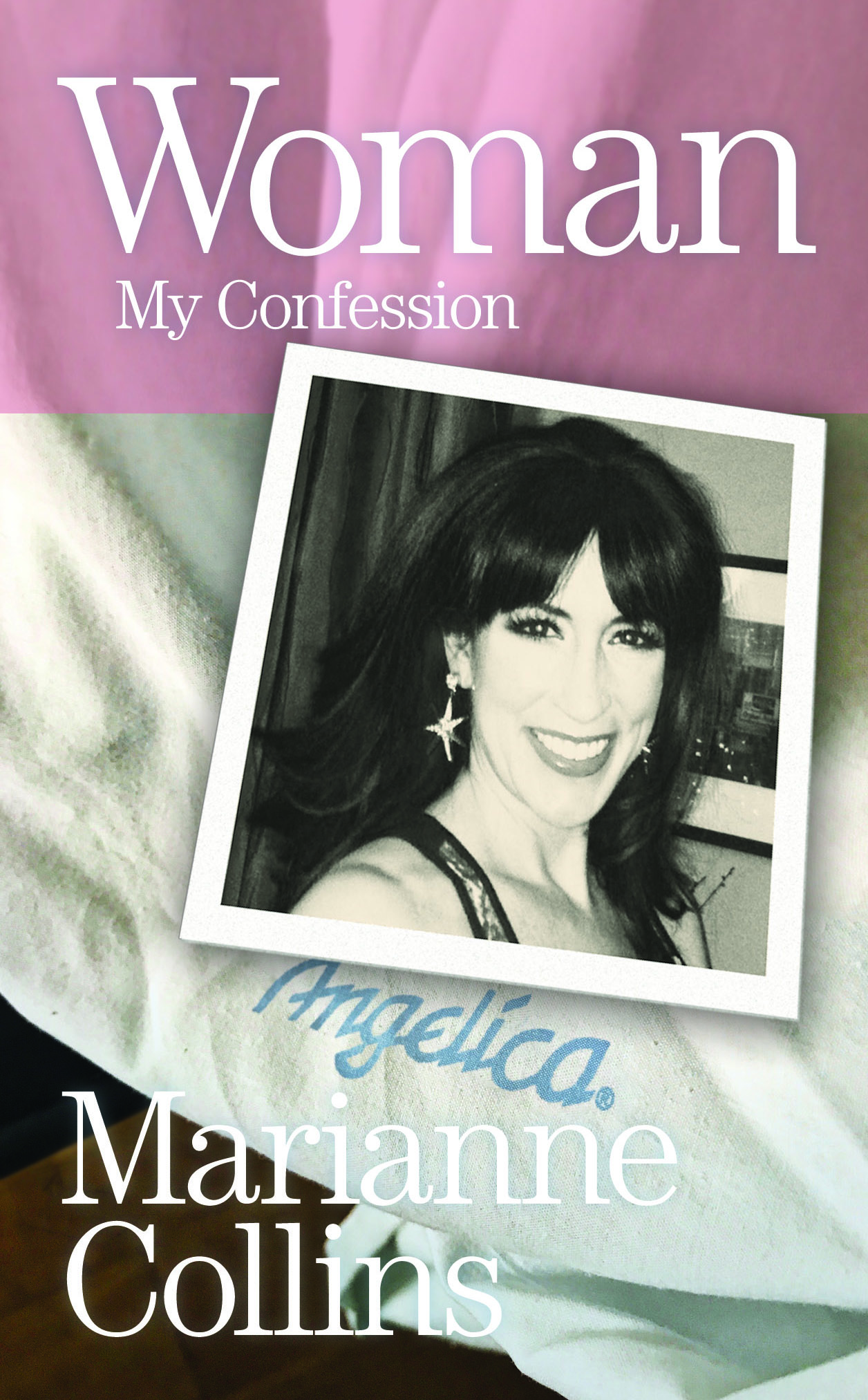 Collins story evokes for me a modern day retelling of the Prodigal Son from the Gospel of Luke. Collins could be the 21st century daughter searching throughout her life to find independence and self-worth. It is no surprise that she refers to herself in that way as she finds herself reverting to her Catholic faith in the second part of her memoir.
"Like the prodigal daughter, I had returned, and the Father ran out to embrace me."
The purpose of the parables of Christ was to illustrate a powerful and spiritual lesson. This too is Collins' purpose as she directly addresses the reader frequently to show her desire for others to benefit from her experiences. There is no doubt that the challenges she faced throughout her life are relatable and genuine. Reading the life of Marianne illuminates, in a society of promiscuity and immorality, the true meaning of the son who finally acknowledges how much better life is with his father at home.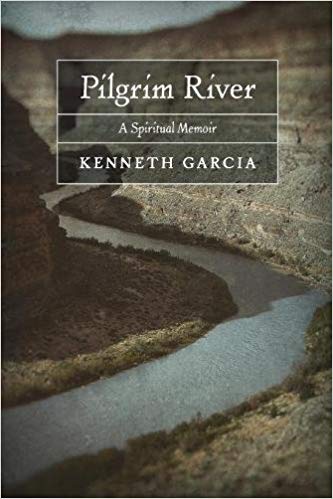 Pilgrim River is truly a spiritual memoir for Catholic and non-Catholic readers. Most especially, people with big questions about the existence of God, the possibility of miracles, and the intercession of saints should read this book. It's value lies in the ability to place us in the austerity of country that fed the spirituality of early desert fathers, and its stories of relationships and forgiveness.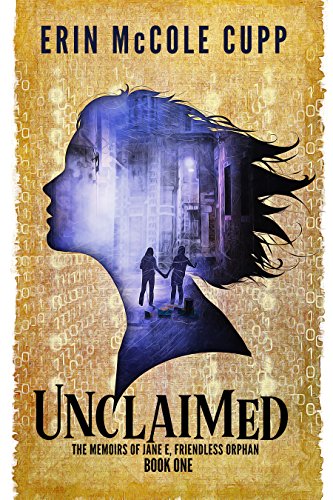 Unclaimed, Nameless and Vanished are three novellas that retell the classic novel Jane Eyre by Charlotte Bronte in a near future America corrupted by biotech, cloning and other crimes against the theology of the body.
I have often reflected that if Jane Eyre were to be set in modern times she would have to be Catholic instead of Anglican for the story to follow the same structure as it does in the original, but what author could have the talent for capturing Bronte's beautiful prose?
Erin McCole Cupp apparently.
In Margo's world, the 'imperfect' are recycled. Literally.
Margaret Verrall dreams of marrying the boy she loves and spending her life with him. But she's part of the underground network of Believers – and that carries the death penalty. But before she can be unmasked as a Believer, she fails her Sorting and is reassigned as spare parts. Bane swears to rescue her before she can be dismantled, but a chance to take on the system ups the stakes beyond mere survival. Now she has to break out of the Facility—or face the worst punishment of all: Conscious Dismantlement.
If you enjoy books like THE HUNGER GAMES, UNWIND, or NEVER LET ME GO but wish they had that inspirational/Catholic edge, I AM MARGARET is the book you've been waiting for! This page-turner combines adventure and suspense with a touch of romance, and delves into the real emotional cost of martyrdom and standing up for what you believe.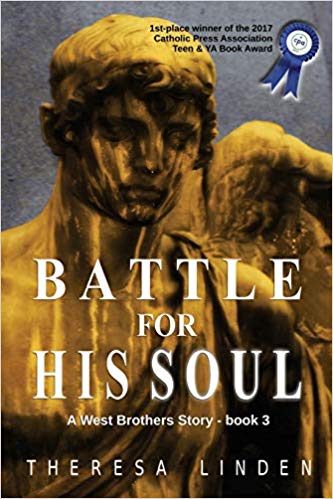 Bad boy Jarret West is a difficult character to like. He is complex, and what I would call a psychologist's dream in that he takes risks, acts out, craves attention, and is extremely cruel to his younger brother Roland. He manipulates others, is always thinking only of himself and that to which he feels entitled. These attitudes and situations make him vulnerable to the whispered suggestions of the demon Deth-kye, whose purpose is to damn Jarret's soul to Hell.
The other side of Jarret is wounded and tormented with the heartbreak of losing his mother. He also feels abandoned and betrayed by his twin brother, Keefe, who has experienced a mystical reversion to the Catholic faith and will no longer allow himself to be controlled by Jarret.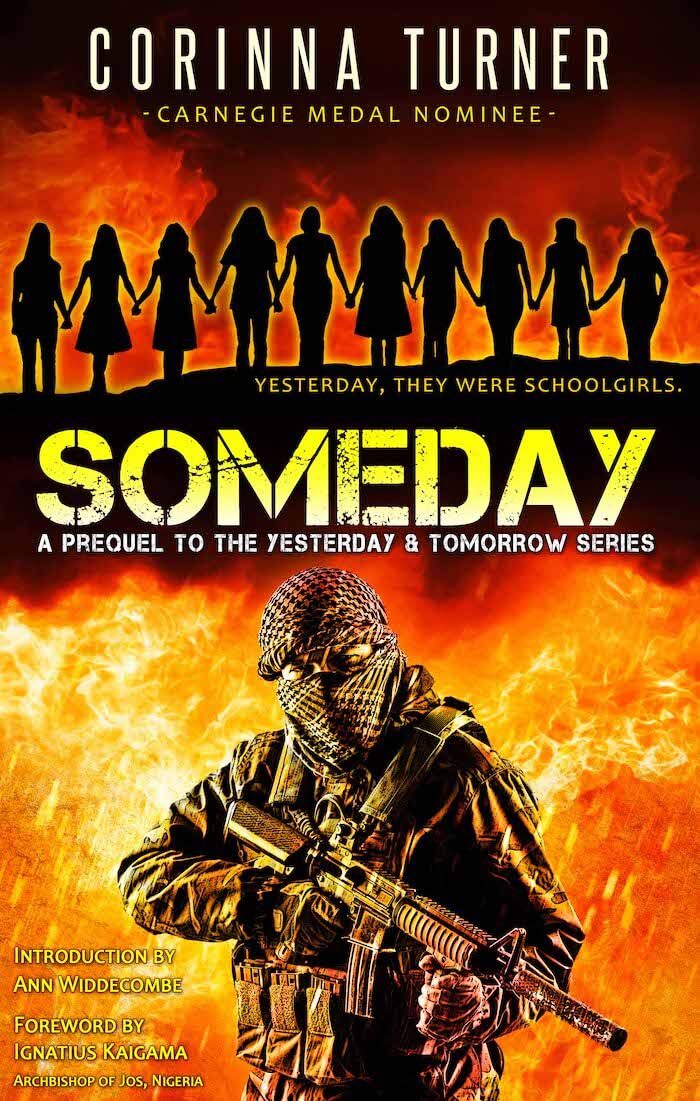 A retelling of the 2014 kidnapping of the 276 schoolgirls from Chibok, Nigeria.
"IF YOU WANT TO DIE, SIT DOWN HERE.
WE WILL KILL YOU.
IF YOU DON'T WANT TO DIE, YOU WILL ENTER THE TRUCK."
Ruth and Gemma have a Physics exam in the morning.
Becky and Alleluia are revising for their college entrance tests.
So it's an absolute nightmare to be woken by the fire alarm in the dead of the night.
But for them, and for 272 other girls from Chisbrook Hall girls boarding school, the real nightmare is just beginning.
Because 'al-Qabda' are taking them all away.
Whether they want to go or not.
"SOMEDAY is an important novella that highlights the largely
unsung heroism of persecuted Christians, and should
make those of us in 'safe' countries consider:
are we ready to count the cost?"
REGINA DOMAN, author of THE FAIRYTALE NOVELS
"I hope that SOMEDAY will help people living
in a different culture, in a security most Christians, and indeed
Muslims, in north-eastern Nigeria can scarcely imagine,
to better understand what people are suffering here."
IGNATIUS A. KAIGAMA, Archbishop of Jos, Nigeria.
"The kidnapping of the Nigerian girls should never be
written off merely as an unpleasant historical event,
about which we can no longer do anything …
This book leaves you wanting to know more, wanting
the girls to be rescued, wanting a happy ending.
Alas, real life is different."
The Right Honourable ANN WIDDECOMBE, DSG
All proceeds from SOMEDAY go to AID TO THE CHURCH IN NEED, helping persecuted Christians in Nigeria and around the world.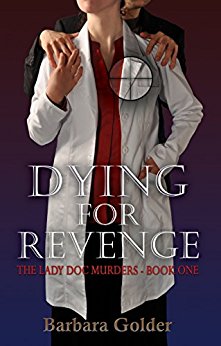 Move over Dr. House, Medical Examiner Jane Wallace has your number! Mystery genre books have two basic goals: to tell an intriguing mystery uncovers not only a crime but also to reveal deeper reality about the story world or a about the sleuth themselves. All too often have I seen a book that accomplishes the first point but forgets about the second, resulting in the most common complaint about the mystery genre, that the characters are too often flat and shallow. These characters are anything but flat. In fact, this is a book that took me on an emotional ride and made me examine my own past grudges and conscience.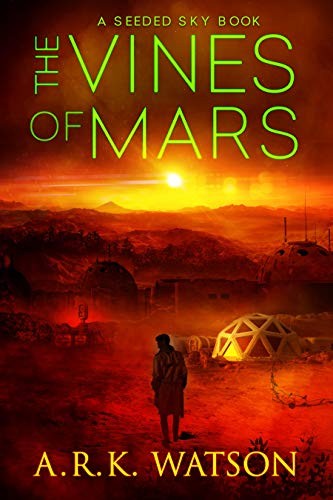 Nature is alien. Man is horribly familiar.
Tomás was born on Earth, but all he's known is the hard life of a farmer on the wild frontier of Mars. As a child he lost his sister to a violent dust storm and but longs to know what happened and if her remains lie somewhere in the man-eating vine forest. When a stranger walks out of the desert and shows him where his sister's body is, he's pulled from the predictable days of a farmer and into a world of life and death.
To solve the mystery, Tomás will have to dive into the secrets of this violent planet, brave forces of nature he does not comprehend, and stay one step ahead of a killer who may be coming after the rest of his family.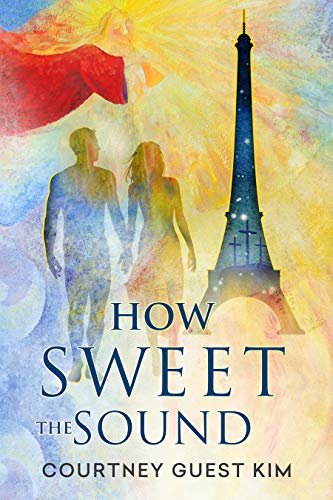 When she gains the unexpected but welcome attention of the cute older French guy in her Kant to Kierkegaard class, Annette slowly starts to make all the wrong decisions that a good Christian girl shouldn't make. And yet as her life spins further and further out of control, she finds herself growing as a person. It's a bit like a Christian version of the movie Juno. Annette makes all the wrong decisions, but eventually learns from her mistakes and with the grace of God, finds her way to a better life. Grace is a constant theme through the story as Annette's sins lead her to appreciate more deeply how much she needs saving.
There is a rare genre with a long German name. A "bildungsroman" is a story that is mainly concerned with the maturation and growth of a main character. Of course, there are elements of this in every genre and story ever written, but what defines this genre is that its structure isn't bound up in surviving one single transition in childhood or in achieving some intense but short term goal, but in the maturation of the whole person. How Sweet The Sound is, like Jane Eyre, more accurately a bildungsroman than a romance.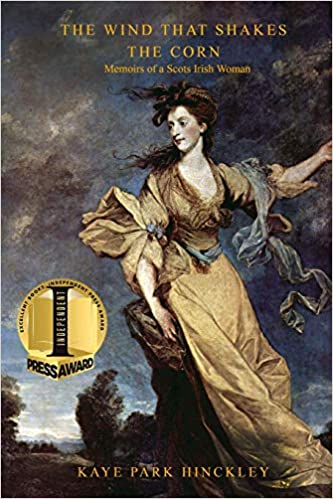 When English soldiers kill the mother of young Irish peasant Nell Dugan as they encroach on eighteenth-century Ireland, she spirals into decades of fantasizing about vengeance. But her instinctive desire to punish those who have wronged her and her loved ones contradicts a tenet of her Catholic faith: we must forgive others, just as God forgives us.

Nell softens as she falls for a Scottish Presbyterian aristocrat, allied to her by their mutual resistance to the persecutory rule of English Anglicans. The night of Nell's wedding, English invaders kidnap her, selling her into slavery. With memorable, dynamic heroes seeking justice in our broken world, The Wind That Shakes the Corn shows the futility of hatred, however tempting, and the restorative power of love.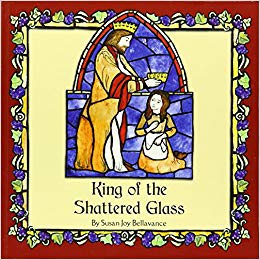 Bellavance's well written, poetic story is an allegory illustrating the mercy given to us by God when we humbly confess our sins and make amends. It is the perfect book for all parents and teachers of second-grade students preparing for First Reconciliation and First Communion. The blessings of these Sacraments are revealed through the courage of Marguerite who is the only person honest enough to admit her mistake.
King of the Shattered Glass is a classic literary fairy tale.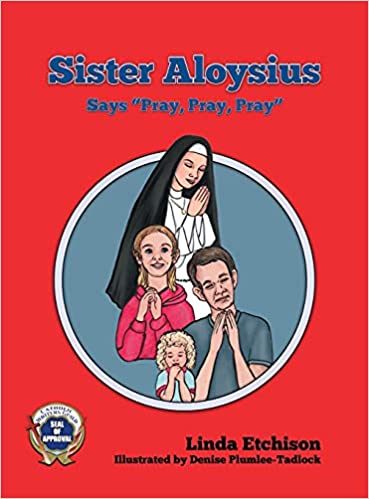 Come along with Sister Aloysius as she begins her first day of school at Our Lady of Sorrows School. In Sister Aloysius Says "Pray, Pray, Pray" Sister Aloysius and her students discuss the many ways that we can "pray without ceasing" as the Bible tells us to do. The students and Sister come up with many ideas and discover that "praying without ceasing" is very possible and is a wonderful way to please Jesus and help others and ourselves. Children will enjoy the delightful discussion and the beautifully and colorfully done illustrations in the 8 1/2 x 11 inch large child-friendly format. Parents will enjoy the story as well and will find the story a very good way to introduce a discussion with their own children about the value of prayer. A parent page included at the end of the book provides parents and educators with Bible references, references to the Catechism of the Catholic Church, and other resources to use in their discussion.
Get Catholics books and eBooks for as little as $1 to FREE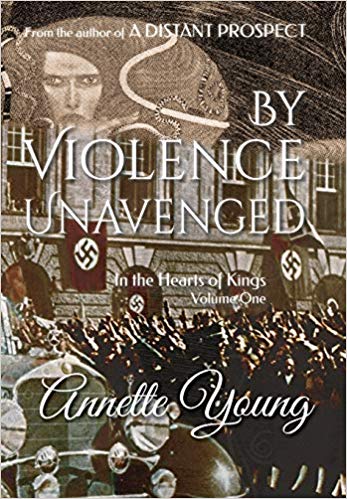 Australian violinist Phoebe Raye sees her dreams of romance and revenge dashed when Nazi Germany annexes Austria in 1938. Engaging first person account of Sydney and Vienna between the wars. Extras include book club discussion topics, recommended films, and further reading. BACK COVER Passionate young violinist Phoebe Raye pursues a deadly vendetta despite her father's warnings and her yearning for love and fulfilment. Leaving Sydney, Australia, Phoebe travels via Istanbul to Vienna, Austria and enters a cultured and complex society fraught with political tension and besieged by a malignant foreign aggressor. Witness to the unbridled hatred unleashed by the Anschluss as her own situation turns perilous, how will Phoebe resolve her mother's death by violence unavenged? A poignant account of individual predicament amidst social turmoil, By Violence Unavenged is the first volume of In the Hearts of Kings, an epic trilogy exploring the perennial themes of justice and mercy, revenge and forgiveness.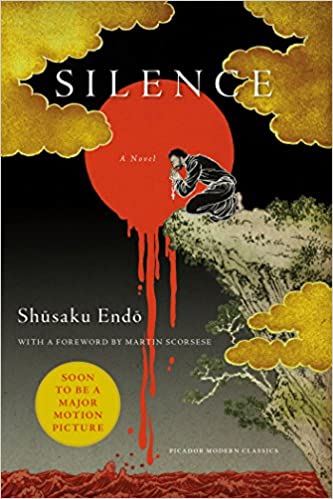 I wrote this review before the pandemic hit. Sometimes I was tempted to belittle, or laugh at what I perceived as the main character's penchant for drama as he complains to God. After over a year of fluctuating isolations, death and other tradgedies I've found this book to become more cathartic and mature than I understood in my first reading. If you are looking for a Lenten reading the might heal some of the stresses of 2020 (and probably 2021) there are few better recommendations than this.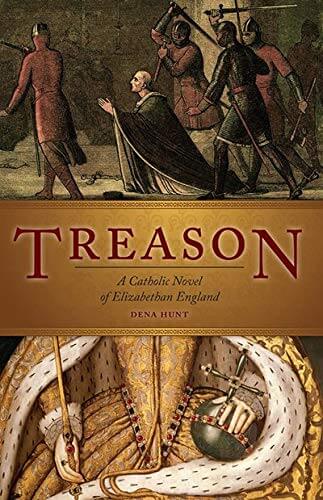 The spiritual and social fallout of the persecution of Catholics in Elizabethan England is something many Catholics of English descent or living in former English colonies often feel but rarely find the tools to process or the right words to explain. Hunt speaks not only for those Catholics but also for the pain this event in history wrought for their Protestant and secular neighbors. This isn't a "Catholics  good / Others bad" story. It's a story that reminds us that when evil rules nobody wins. If you are looking to process or understand some of this generational trauma this lent, this is a good option.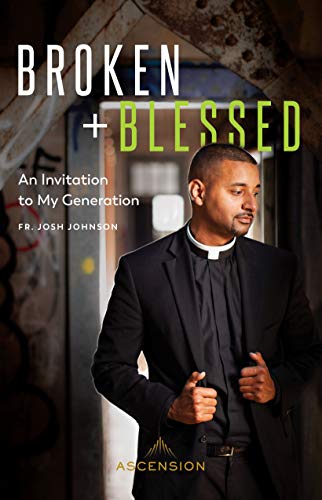 Only 2 in 10 Americans under 30 believe attending a church is important or worthwhile. Well over half of young adults raised in the Church have dropped out with many having a strong anti-Church stance, many even believing the Church does more harm than good.Fr. Josh Johnson was one of these people. In Broken and Blessed he tackles the harsh realities facing the Church in the 21st century.
With charity and courage he speaks to his own generation of Catholic "Millennials," who often feel their needs and concerns are not being addressed by the Church, or who simply do not believe the Catholic Faith has any relevance to their lives. Using his own experiences, both as a former struggling young Catholic and as a priest, Fr. Josh offers an inspiring witness of how he came to know God, rather than just knowing about him—and presents practical ways for us to truly know God as well.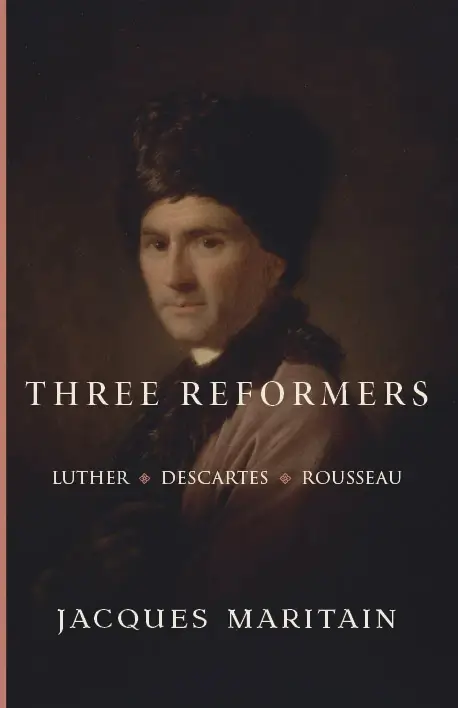 Martin Luther, René Descartes, and Jean-Jacques Rousseau: This trio of reformers, per Maritain, were the heirs to the Scholastic legacy in all its order and clarity. Yet, their penchant for more clearly apprehending particulars than universals led to the squandering of that inheritance in an experiment of sweeping reform. The result is their dominance of modernity, in which, as Maritain says, they "govern all the problems which torment it."
"We are bound to the past in the intellectual order as in every other, and if we were to forget that we are animals which are specifically political, we should be surprised to discover how historically we think, how traditional we are, even when we are claiming to make all things new." –Jacques Maritain
Written with Maritain's typical perspicacity, Three Reformers: Luther, Descartes, Rousseau is fascinating both as biography and philosophy.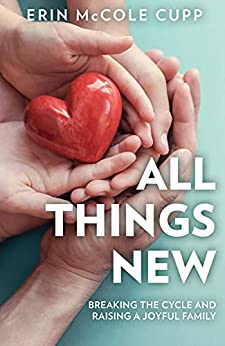 It's time to break the cycle.
Not every family is the perfect model of Catholic family life. Some of us approach parenting still wounded by childhood experiences that were less than ideal. When we start our own families, at best we feel a bit unprepared, and at worst we feel paralyzed with fear that we will repeat our parents' dysfunctional, abusive behaviors.
In All Things New, Erin McCole Cupp draws on her own and others' experiences to discuss how to develop a joyful family life when our own experience of being parented was damaging. Erin wrote this book for moms and dads who want to parent better than they themselves were parented.
Drawing on the Holy Family as the model of family life, and distilling practical lessons from the Two Greatest Commandments and the Beatitudes, All Things New shows readers that, while change isn't easy, God has given us all the ingredients we need to create a holy, joyful family.