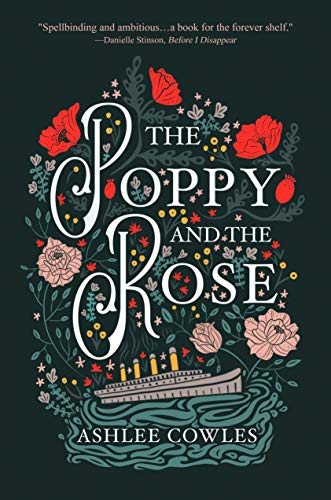 General Fiction / Historical Fiction / Young Adult
Trust, Family, Relationships, Pride, Psychology, Memory, Titanic, England, Oxford
This novel is a tale of two young women: Taylor Romano, who is studying abroad in modern-day Oxford, England and Ava Knight, an heiress and aspiring photographer who is traveling with her father on the Titanic. Yes, that Titanic. What exactly connects these two together? This is the mystery that Taylor has to solve along with the mysterious death of Ava Knight's descendant. The story alternates between Taylor's modern day mystery and flash backs covering Ava's days on the Titanic.

Read an Interview with the Author Here
While aboard on the grand ship, Ava Knight is asked by a Serbian solder to spy on the passengers in hopes of getting information that could potentially stop (or start) a world war. Those who know their history will remember that World War I started in 1914, two years after the Titanic sank, but the signs of political unrest are already starting to show on the ship.   
One thing that Taylor and Ava have in common is that it's hard for them to trust people, especially when someone breaks that trust. Both struggle with trusting their respective fathers because they seem to be hiding something. Taylor's father acted strangely before his death and her worst fear is that he had an affair. Ava also suspects her father of having an affair with one or more of the passengers on the TItanic. Taylor has trouble trusting the dead Lady Maebeline Knight's companions, since they were the only ones who were around when the Lady died. In turn, Lady Knight's butler doesn't trust Taylor since she is a stranger to him. 
Subscribe to Our FREE Email & Get Weekly Catholic Books for as little as $1
There's a stark contrast between Taylor's story and Ava's. Taylor interacts with just a few people: Lady Knight's butler, a young boy who chauffers for Lady Knight, and a few people in her college program. Ava, on the other hand, gets to meet a colorful cast of characters aboard the Titanic such as the clairvoyant Galena Lakovic, Lieutenant Plavsic from the Serbian Army, Seaman Caleb Donahue, and even a Jesuit priest. There are also some characters from the actual history of Titanic such as Mrs. Margaret Brown who people might also know as "The Unsinkable Molly Brown" and Bruce Ismay, the chairman and managing director who is a self-proclaimed social Darwinist. The ironic thing about Ismay is that while he ends up surviving the sinking of the Titanic, his life afterwards was one of depression and solitude.  
Much like the famous James Cameron movie, there's a stark contrast between the upper class and the lower class and Ava finds herself somewhere between them. She and her father have upper class tickets, but Ava develops a romance with the lower-class sailor Donahue. Her photography hobby is another way that she interacts with the lower-class passengers, as there are scenes of her taking pictures of people on the deck or around the ship.   
Subscribe to Our FREE Email & Get Weekly Catholic Books for as little as $1
I recommend this novel for fans of Gothic mysteries such as Northanger Abbey and Jane Eyre. The Catholic themes are a lot more subtle. The Jesuit priest character, while based on a real person, doesn't stick around long, but he mentions Divine Providence and a greater narrative than what ordinary people can see. I think the major themes in this book are pride and trust. The upper-class characters (Plavsic and Ismay) state ideas of social upheaval and survival of the fittest, but their arrogant ideas are harshly reflected by the devastation at what was to come for them. In turn, Taylor and Ava both learn that while their suspicions can uncover harsh truths, putting trust in good people can help them cope. 
Join Here for FREE to Never Miss a Deal
Find new favorites & Support Catholic Authors