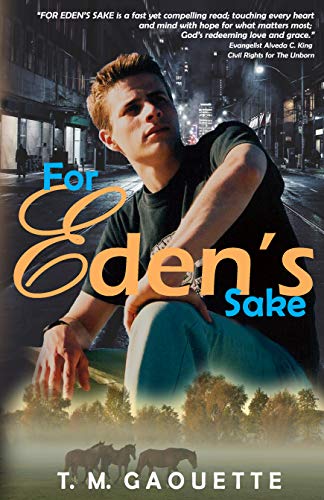 Unplanned pregnancy, pro-life, sexual ethics, abortion
One night can turn into a life or death situation. Isaac, a recent college graduate and devout Catholic, trades his life on his family's ranch for the bright lights of the city. Life is going well for Isaac with a dream job at an advertising agency and his best friend as a roommate. Isaac's perfect world is turned upside down after a careless night of drinking with a pretty girl named Rebecca.
A mistake was made. A life was created and now Isaac and Rebecca must deal with the consequences. Isaac knows he must right a wrong and help bring this child into the world. For Rebecca, there is only one way to deal with an unwanted pregnancy: abortion. She asks Isaac for the money to procure one. He promptly denies her request. From there, emotions fly as the two fight over the life of the child that neither one of them are prepared for.
Isaac and Rebecca's reaction to the pregnancy seems reflective of their environments. Isaac grew up in a loving and supportive family. Although they are disappointed with him, they never abandon him. It is as if they respond in the likeness of God. Along with his parents, Isaac also has the support of a true friend. Rebecca's world seems to be filled with sadness. Her mother died when she was young and her father is both distant and demanding. An early abortion would shield her from having to tell her father about her mistake. At every turn, Rebecca's roommate encourages her to get an abortion and convinces her the sooner she gets it over with the sooner she can get on with her life. As the pregnancy advances, Rebecca's roommate just gets nastier. She seems to be surrounded by sharp edges.
Alternating between the points of view between pro-life Isaac and pro-choice Rebecca, Gaouette gives a voice to the often ignored father of an unplanned pregnancy. This isn't just Isaac's story. Rebecca's transformation is beautiful. It's no small thing to go from wanting an abortion to loving the unwanted child. The ending of this book gives the reader hope for Isaac and Rebecca's situation as well as the pro-life mindset.
Life begins at the moment of conception. This is true regardless of whether it was planned or unplanned. Isaac is the type of strong pro-life man we need in the world today. He stood by his faith and values and fought for the life of his unborn child. For Eden's Sake is a fast paced novel that is difficult to put down. By the third chapter, I was thoroughly invested in the characters and had to know how their story would end. I recommend this book for Catholic teens. Catholics will relate to the importance of confessing your sins, spending time in adoration, and putting your trust in God. Protestants and Catholics alike will identify with the pro-life theme of the book.