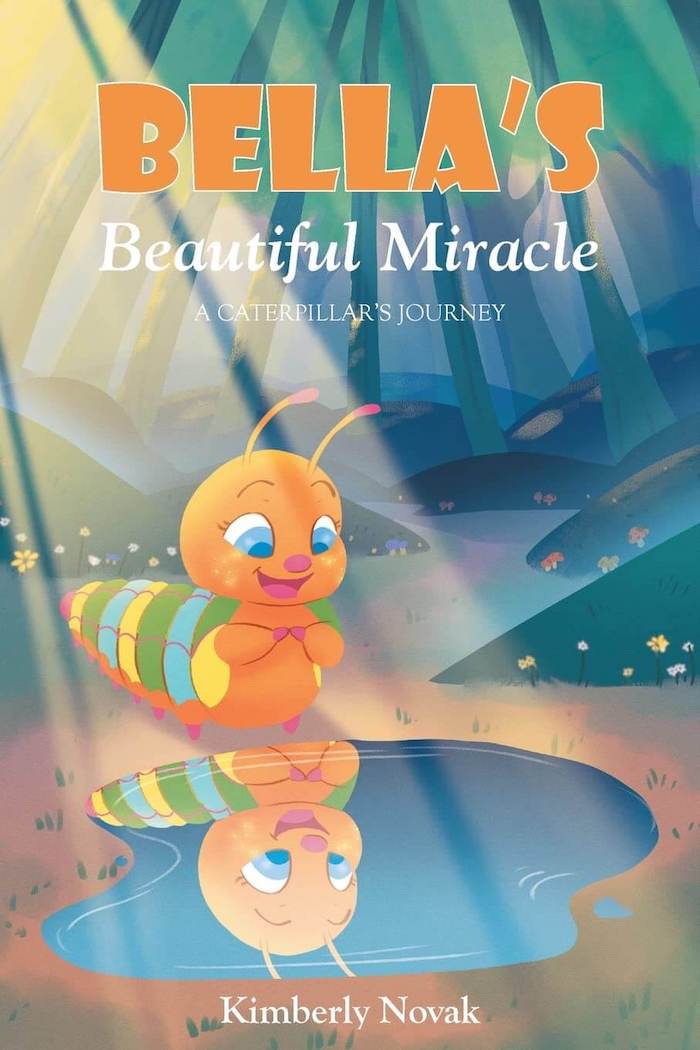 prayer, personal relationship to God, struggle, journey, healing, transformation, purpose, grace, miracles, scripture, friendship, blessings, trauma, catapillars
Happy, colorful Bella the Caterpillar meets with a horrible surprise one day: a storm whisks her away from her home. She wakes up lost. Her colors have been drained. All she has is a strange new friend, the snail Mira, who promises to travel with her on her journey. Without any other choice, Bella agrees to the company. Together, they make other new friends, and Bella relearns the joy of prayer. Her renewed relationship with God and a newfound knowledge of Scripture allow her to face her fear of change: just in time, because Bella the Caterpillar has one more giant adventure before her that she can only get through with the help of God and her friends.
Bella's Beautiful Miracle is a very sweet chapter book for young children. It tells a universal story in a simple way: someone learns how to overcome personal loss and trauma thanks to the support of God and her community. She begins to see the blessings of God all around her. The cast of characters is earnest and kind. The book really is ideal for young readers: the writing is straightforward; there is a bit of suspense without any scary tension or enemies; and everything ends up great for everyone. For some readers, it might even be too sweet, so be advised if you're reading with older children.
The story also reads well for Christians of any denomination. It focuses strictly on building a personal relationship with God and allowing his grace into your life. It does mention Jesus a couple of times, but it doesn't get into any theology or doctrine, including no mention of why the Cross is a significant symbol. It could have easily been written by a Protestant or a Catholic, and there are even scenes that feel more stereotypically Protestant, such as Bella's public "testifying" about her relationship with God. Bella's Beautiful Miracle is great for a Kindergarten or first grade faith formation or Sunday school class – an age where the focus is getting kids used to saying their prayers and building a relationship with God, before getting into the deeper theology of First Communion.
Overall a heartwarming, charming tale, Bella's Beautiful Miracle offers innocent and young-at-heart readers a valuable lesson in letting go and letting God transform you (and your fears) into His next miracle.
Get Catholic Books & eBooks for as little as $1 to FREE