Calvin is new to town, but he's already attracting a lot of attention given that he's a good-looking British guy. As the son of a single mother who chose to keep him even though he was unplanned, he quickly gets involved with pro-life protestors. He also develops an attraction to Sydney. Unfortunately, due to some malicious rumors, when word gets out that Sydney is pregnant, everyone thinks Calvin knocked her up.
Themes: Abortion, Pro-Life, Pro-Choice, Responsibility, Rape, Love, Friendship, Gossip, Adolescence, Honesty, Family, Death 
Genre: Young Adult, Suspense
Audience: Young Adults (Older teens) 
Year Published: 2018 
Author's Worldview: Catholic 
Sydney Camden is an ordinary girl who loves stories more than anything. When Josh Spimpson, the most popular guy in school, starts dating her, she thinks that she's on her way to a happily ever after. Unfortunately, her "prince" turns out to be a wolf in sheep's clothing as (trigger warning) he rapes her on their third date. Thankfully, the rape is not shown in this book. However, the consequences from this traumatic date turn out to be more than she can handle alone.
OR

Subscribe to Catholic Reads & Find Out when books like this are 50% off to FREE
I find it interesting that the story was told from Calvin's point of view, even the stuff dealing with Sydney, as if he's telling the story from some point in the future. I think having Calvin tells the story gives the reader the advantage of seeing how he falls for Sydney, when he first meets her at school, the morning after her date from hell. This book is less about the meet-cutes and the butterflies of falling in love than it is about finding the courage to love and being open to relationships in the first place. For Sydney, it's about her finding the courage to trust Calvin – especially after her trust was shattered by Josh. For Calvin it's finding the courage to make himself vulnerable and pursue the girl; very relatable and good things to learn.
Subscribe to Catholic Reads & Find Out when books like this are 50% off to FREE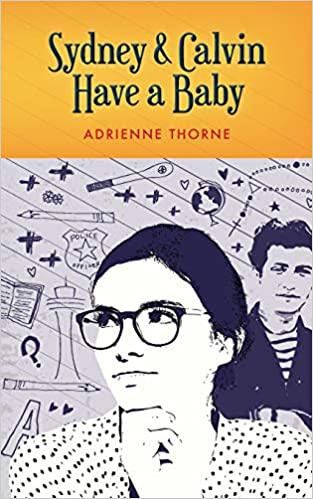 It might be hard for those who are pro-choice to understand the conflict Sydney is going through. Sydney keeps thinking that what happened to her wasn't real and that if she goes through with the abortion, she can finally move on and get back to a normal life. However, her desire to ignore reality puts Calvin in danger of going to jail for assaulting her. This story makes a really bold choice to show the mental stress that choosing life actually entails.