10 Steps to Girlfriend Status is the next installment of the Bird Face series by Cynthia T. Toney. Keeping with the young adult genre, the story starts with Wendy Robichaud in the first semester of ninth grade at LeMoyne High School. Her mother remarries the father of Wendy's new friend Alice and Wendy is determined to become the girlfriend of David Griffin, "baseball player and heart-throbbing hunk." Wendy joins Alice and their friend Gayle on the track team. She's also still friends with her childhood B.F.F Jennifer, but it's clear that the friendship has changed from the previous book.
Subscribe to Catholic Reads to Find Out When this Book Goes on Sale
The main plot of this novel begins when Wendy spends time with her elderly friend, Mrs. Villaturo. "Mrs. V," as Wendy calls her, tells the young woman about a scandal involving Wendy's great-uncle, Andre, but doesn't get around to finishing the story because she has Alzheimer's. As a result, her son, Tony, and grandson come to Louisiana to visit her. Wendy becomes friends with Mrs. V's grandson, Sam, who is deaf but is good at drawing and interacting with animals.
In between figuring out the family mystery, Wendy adjusts to having Alice as a stepsister. It starts off well, but there are a few growing pains between the two young women. Wendy is inconsiderate of her stepsister and acts like a brat when her parents tell her that she can only go out every other week with David. Alice is especially miffed because she knew about this rule and was developing a crush on one of Wendy's cousins. Unfortunately, the relationship with David takes a downturn over a really bad misunderstanding. David is sadly not as emotionally mature as Wendy expected.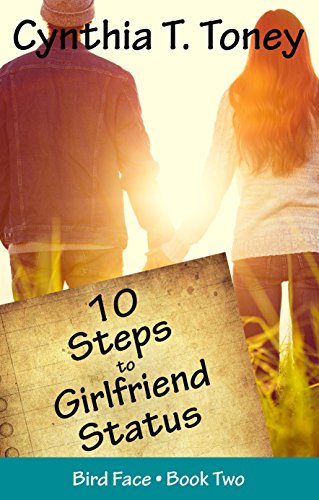 My one nitpick with this novel is how badly David acted during the misunderstanding. He refused to listen or trust Wendy about her friendship with Sam, and he didn't act nicely around her dog. If Wendy and David were ten years older, this would be a major red flag. As things stand right now, I can only hope that David will learn some emotional maturity of his own. That said, I'm rooting for Sam and Wendy to get together. The moments they have together are sweet and they have a natural chemistry.
Subscribe to Catholic Reads to Find Out When this Book Goes on Sale
Dating when you're a teenager is never easy, especially when you're young. Wendy learns in this book that good relationships start off with a good friendship as well as a sense of trust. She also learns to be considerate of her new family and learns that communication is important when cultivating friendships. Overall, I highly recommend this book for young adults, especially ones who are in blended families.

Genre: Young Adult
Catholic Themes: Family, relationships, Alzheimer's, friendship, marriage, empathy
Author's Worldview: Catholic
Year Published: 2015